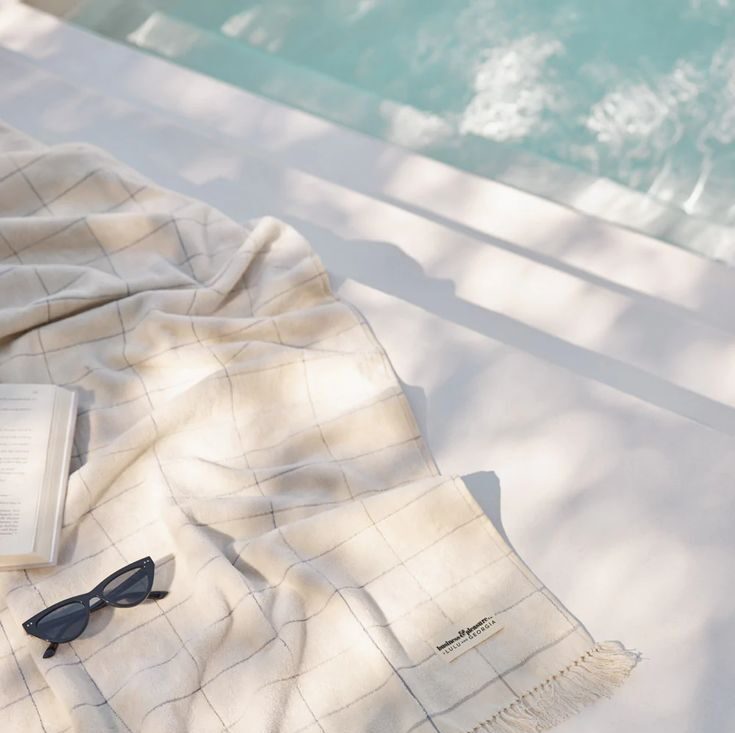 26 Jul

Your Guide to The Ultimate Summer Essentials

Ah, summer! The season of sun-kissed adventures, relaxation by the pool, and memorable moments with friends and family. As temperatures rise, it's time to gear up and make the most of this vibrant season. Get ready to dive into our extensive list of summer must-haves, designed to elevate your beach and pool days, turn your patio into a party haven, and make your Euro summer dreams a reality. Let's embark on an unforgettable summer journey together!
1. Beach + Pool Essentials
The sun, sand, and water await! Ensure you're fully equipped with these must-have items for your beach and pool escapades. First up, it's time to get your hands on some beach towel clips, the perfect accessory to keep your towel from falling off the top of your poolside lounge chair. Don't forget to pack a waterproof Bluetooth speaker to groove to your favorite tunes while catching some rays. To get the entire family in on the fun, try these waterproof playing cards that are sure to endure the sand and saltwater. Finally, we can't recommend this 3-in-1 cooler, stool, and backpack enough! The perfect accessory for all of your excursions. Stay prepared with cold drinks and snacks and dive into summer with confidence!
2. Patio Party Perfection
Transform your patio into the ultimate summer hotspot and host unforgettable gatherings for your loved ones. Start with an inflatable serving bar so that your food and drinks stay cold, plus it can even float if you want to eat in the pool! And for those magical evenings, don't forget these stylish citronella candles to keep pesky bugs at bay while you dance under the stars!
3. Jet-Setting for Your Euro Summer
Dreaming of a European adventure? Pack your bags with these travel essentials and make your Euro summer dreams a reality. Begin with the secret weapon for organized and space-saving packing – packing cubes of course! As for the ultimate lifesaver for those extremely long travel days? The AirFly Pro Bluetooth Wireless Audio Transmitter so that you don't have to use the uncomfortable airline wire headphones that never seem to stay in your ear. Don't forget a lightweight and stylish daypack to carry your essentials while exploring historic streets or lounging on breathtaking Mediterranean beaches. Lastly, we all know how wrinkled our clothes can get when crammed into our suitcase. We recommend this compact iron (no ironing board needed!). Bon voyage!
With our comprehensive list of summer must-haves, this season is guaranteed to be an absolute blast. Whether you're lounging by the pool, hosting epic patio parties, or embarking on your dream vacation, these essentials will enhance your experiences and make this summer one for the books. So, seize the sunny days, embrace the warm nights, and let these products be your trusted companions on your summer escapades. Get ready to make this summer the best one yet!
P.S. If you need a little more summer inspiration, check out our latest blog on switching out your summer wardrobe!