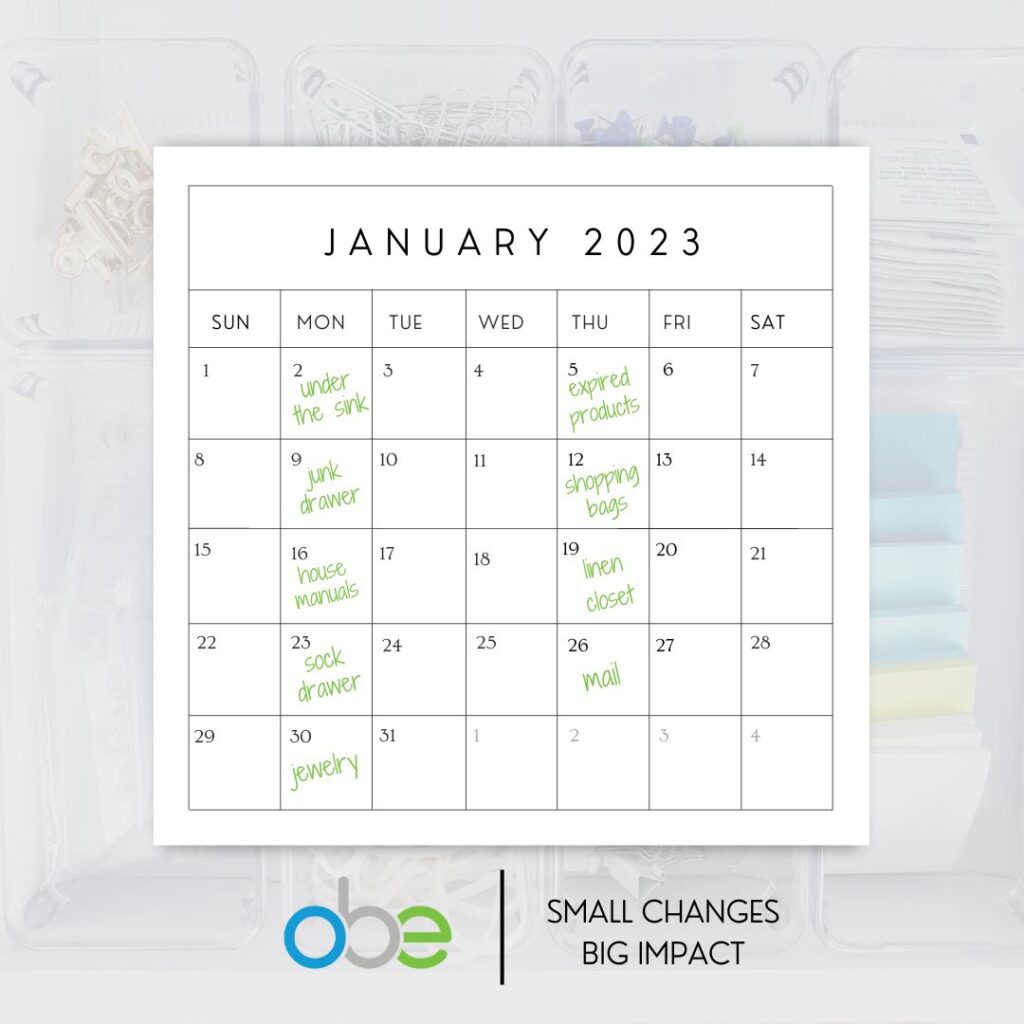 01 Jan

Start Small When Organizing Your Home

Happy New Year! It's officially 2023 and we're so excited about our OBE Small Changes, Big Impact Challenge!

This year we're starting off 2023 on the right foot… with organization of course! When it comes to transforming your space and organizing your life – one of the biggest questions we get is where to start. Our answer? Start, and start small. Choose a space that will deliver the smaller victory to get you on your way to an organized life.
Set Yourself Up For Success
It's easy to make a New Year's resolution. It's another thing to actually follow through with one. Getting organized is one of the more common New Year's Resolutions, and let's face it, that goal can feel daunting. Don't set yourself up for failure! Start with a project you can easily complete, and let's all build some momentum together.
Even if becoming more organized is not one of your top resolutions this year, making your life a little less cluttered will help you achieve any resolution (or goal) you have selected.
Print this image to help guide you toward getting organized in the new year! Then follow along with us on Instagram as we share tips and tricks for tackling the calendar. Every Monday and Thursday, we'll be highlighting some small changes you can easily make for a more organized life. Whether you check every day off your list, or just address the days that apply to you, our hope is that you start 2023 on the right foot. 
Happy organizing!