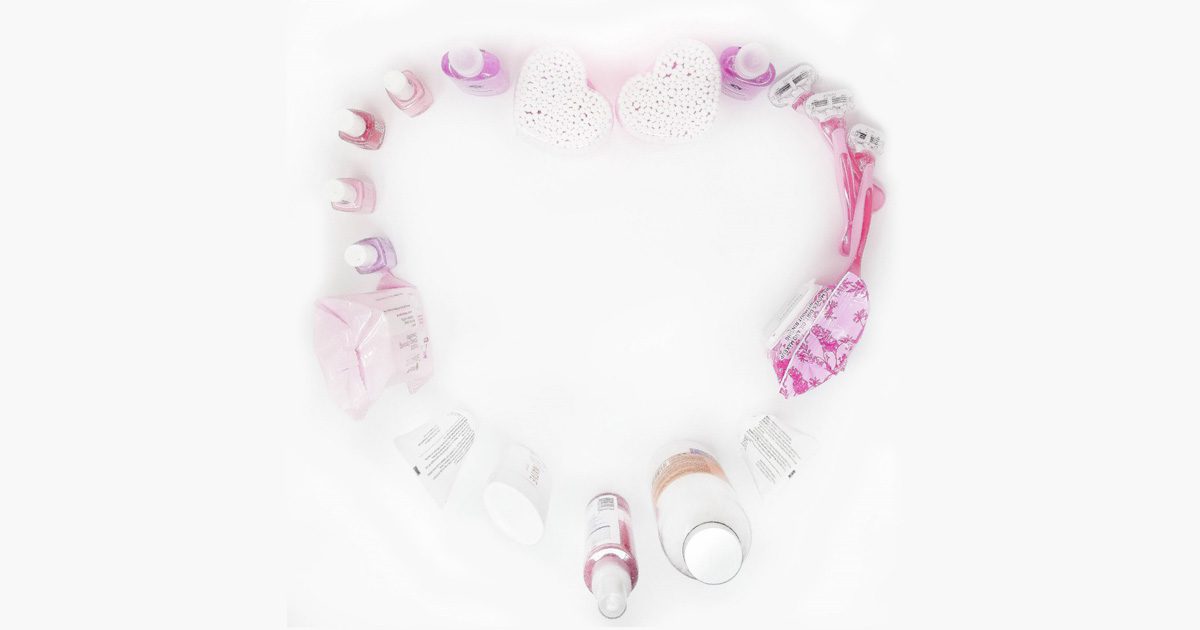 14 Feb

6 Organizing Tools that May Save Your Relationship

It's Valentine's Day! Love is in the air and the last thing you and your partner need is to spat over clutter and mess in your shared space. To keep things romantic, you've got to keep things tidy! We've rounded up 6 organizing tools that are sure to keep you and your boo organized and just may save your relationship.
Bathroom Organization for Two
For those of you who live with your significant other you know that having separate bathrooms is a life saver, but not always a reality. We see our female clients struggle with organizing what seems like an endless supply of products…make up, brushes, lotions and serums to name a few. They somehow wind up scattered all over our bathroom counters. Our solution? A spinning cosmetic organizer. We absolutely love this clear lazy susan from The Container Store (see it in action on our Instagram). It's sleek, clean, and clear so it blends perfectly into any bathroom and because it spins, you'll maximize your precious bathroom counter space. Creating a home for all your beauty products will not only keep arguments contained, but your hubby will appreciate the extra room for his toiletries!
And speaking of men, we've got a way for you to keep that bathroom counter clear from clutter, too. When grooming those whiskers at the sink, hair not only gets caught in the drain, but those little specs of hair get sprinkled across the counter and cover everything in their path. Ew! We've heard clients argue about this, but have no fear–we have a solution! An in-shower, fog-free shaving mirror. It moves shaving away from your precious counter space and into the shower where the water can wash away those nasty specs of hair. Plus, shaving in a steamy shower opens up pores and reduces the risk of cuts and nicks. Bonus…it also reduces shaving time and eliminates clean-up. There's really no downside here. Make sure you get a fog-free mirror, otherwise it will be useless in a hot shower. Check out the J.B. Nifty Fog Free Shower Mirror (available at Kohl's.)
Okay, no one likes to talk about money. It's awkward, right? On top of it, money is the number one reason for arguments among couples. That's why Mint has changed the way couples discuss finances. Mint is a pretty simple app that does a ton of work. Basically, it gives you a snap shot of your finances all in one place. From your credit cards to mortgage to investments and retirement…any account that you connect to Mint will automatically be tracked and it even sorts your spending by category.  It's the perfect way to keep tabs on monthly bills. And it has tools to help you budget and save. Once set up, you can easily keep track of how much you're spending on food, entertainment, bills, ATMs, etc. Plus, it alerts you when you're overspending and reminds you how well you're doing on saving up for your next big splurge. Oh, did I mention, it's totally free? Game-changer.
DVD/Video Games Taking over the Living Room?
My friend's husband works in the video game industry. Cool, right?  You know what's not so cool? The living room looking like an arcade! Or perhaps you haven't quite made the switch to streaming and still have an impressive DVD collection. Without proper storage your living room could end up looking like the last remaining video store instead of a tidy and mature space. We recommend an updated storage solution. Our fave? The plastic DVD sleeves from Amazon. Simply remove the DVD and cover image from its case, transfer them to a sleeve, and store in a box, organizing alphabetically by title, by genre or any way you like. (Check out this video where you can see these sleeves in action: here) Truth, the DVD's organized this way really makes my friends' living room a lot more grown up.
Wrangling the Remote Control
Is it just me or are remote controls getting smaller and smaller? A tiny Apple TV remote can easily slip between cushions and get lost in the abyss of your couch. Don't let a clicker be the reason for you and your partner's next fight. "You used it last!" "No you!". I recommend purchasing a remote control holder–there are some sleek ones available on Amazon, but even better: The iPhone Apple TV control app. It works as an Apple TV remote and is available on your iPhone. You're less likely to lose your iPhone than your remote, and if you do misplace your phone, it's much easier to find/call. Also, both you and your mate have access to this app…so you can't play the blame game.
Get this…studies show that working out and staying healthy with your significant other actually increases romance and libido.  Why did we not know this sooner?? Why not take it to another level by working in tandem to make sure your pantry is properly stocked with healthy foods. This will help you fuel your bodies with nutritional foods and keep you on track with fitness goals. We suggest removing foods from packaging and going clear!  The OXO containers are great, in fact The Container Store has a few excellent pantry organizer starter packs. Keeping your pantry organized with these transparent boxes allows you to see when you're running low on healthy snacks so you can stock up before you run out. We are less likely to eat unhealthy when we keep our pantry stocked with nutritious options. I know this sounds crazy, but food packaging is designed to lure you to a product. When you eliminate the packaging and decant all your food into clear boxes, you are less likely to be blinded by flashy packaging and more likely to eat healthy. Who would've thought a pantry could be sexy?
We hope these tips and recommendations help keep the love alive between you and your partner. And remember — stay organized, eat chocolate, and have a very happy Valentine's Day!
For more organizing inspo follow us on Instagram