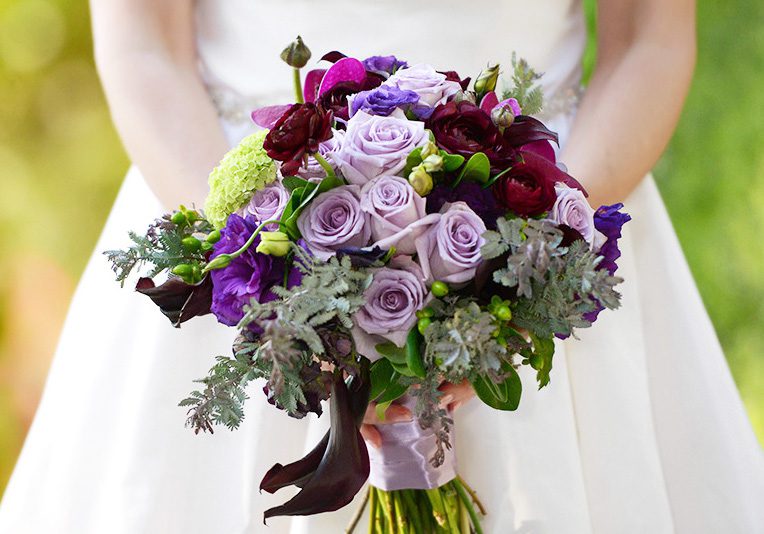 20 Jun

YAY, You Got Married! Now Let's Organize All that Wedding Stuff

Congrats on your new marriage! I loved getting married. In fact, I'd celebrate our anniversary with a new wedding every year if I could. But then I think of all the stuff that hangs around after all the guests are gone. . .

You know what I'm talking about. The wedding dress, thank-you notes to write, extra invitations, loose rhinestones, a truckload of candles.

You've spent so much time and energy planning and preparing for the big day. Now that the celebration is over, you're left with a lot to do and may not know where to start. There are endless resources for planning your wedding, but what about after the big day?

You've enjoyed your time as a bride, but it is time to wrap up some things and let others go. Here's your post-wedding checklist for a blissful—and organized!—start to your marriage.
Honeymoon
If the big day is still ahead, consider taking your honeymoon a few months after your wedding. We did a small get-away after the wedding but took our big honeymoon a year later. It was the perfect set up! Here's why:
The wedding details were done; nothing was hanging over our heads!

We weren't exhausted, so we didn't want to just sleep all honeymoon long.

We had time to plan exactly what we wanted to do.

We'd worked out some new-relationship kinks, and our communication and unity were better than ever, so we could enjoy our trip to the fullest.

A year later, we got to tell everyone we were on our honeymoon and relive the excitement of being newlyweds.
It was the best vacation we have ever taken, magical on every level.
If your honeymoon is already planned for right after the wedding, don't sweat it. With some smart planning you can make the most of it. Don't let the impending doom of thank you notes and home organization taint a once-in-a-lifetime adventure with your honeybun.
Thank You Notes
Yes, the dreaded thank you notes. You are grateful for all your guests have done to celebrate you on your special day, and yet somehow that doesn't magically make the sky-high stack of thank you notes any easier to write. If only it worked that way!
You know it's got to be done, and it's so much better to do it right away… within the first few weeks of marriage. This is what worked for us:
Start the first day life returns to normal.

Do it together.

Make it a fun event! Pop popcorn, pour a glass of wine, put on some of that new lingerie (although you may not get too many notes written…).

Sit down every night and write a predetermined number of thank-yous.

Do every night until you finish!
You two will knock down that pile of thank you notes in no time—and have some fun in the meantime.
 Return Items
Do you have a bag of lost-and-found from your reception? Did you borrow centerpieces or a pearl necklace for the big day? In the week when things return to normal, get everything back to its owners.
Start by gathering everything in one place, one room, one table, etc., and label each stack with the correct name. Keep the piles in sight to motivate you to return the items right away!

In one sitting, contact each individual and schedule a pick-up, drop-off, exchange, etc. It may come to spending a full day dropping things off to homes (or the post office).

Set a deadline for yourself to get it all out of your house, at the very most within the wedding month.
You may be even more concerned with gift returns. Gifts are fun to open, but that doesn't mean you have to keep the items. No matter what grandma says, you can have too many Crockpots! Don't let a well-meaning guest unintentionally guilt you into keeping stuff that you do not value.
You are master of your new home! Return what you do not love and give away what you cannot return. You can still write a heartfelt thank you card to Aunt Marilynn even if her crocheted afghan is now decorating the rocking chair at Salvation Army.
 Write Reviews
Businesses live and die by online reviews, so make your contribution and help future brides make informed decisions. Sit down and write as many reviews as you can. If that's too much for you, choose a few favs and call it a night. Here's a list to get you started:

Photographer

Florist

Caterer

Hotel(s)

Invitations

Venue

DJ/band

Designer

Planner

Jeweler
 Preserve Items
You can easily preserve flat items (invitations, menu, special notes, etc.) in an album, a frame, or a simple digital copy. Remember: you don't need to keep the entire leftover box of invitations. Keep one. Treasure it. And recycle the rest.
But what do you do with all those three-dimensional items? Decor, flowers, garter, boutonniere, favors, etc.? Check out the Savor box. This storage box solves the problem of what to do with all those three-dimensional goodies. Check out this video of me unboxing the Savor box.
Whatever you do, keep things organized, together, and in their own specified place. No loose, left-over wedding flotsam allowed!
What To Do With the Wedding Dress
Wedding dresses are tricky! It is an expensive, emotional item that seems wrong to just let go one week later. Luckily you have options:
This one isn't really an option. Whether you're keeping, selling, donating, or repurposing, it needs to be cleaned. Dresses are typically long, white, and fragile: the perfect recipe for a filthy dress after one day of use, especially a day filled with food, grass, lipstick, and wine.  The sooner you clean it, the more likely those stains will come out.
Many dry cleaning companies offer cleaning and preserving packages, but ask yourself why you are getting it preserved. If it is to save it for your future daughter, perhaps reconsider. How many women do you know who have worn their mothers' wedding dresses? I know zero. If you are preserving it, save it for your own sentimental reasons. If you decide to keep it, here's a preservation checklist:
Remove all plastic as it can harm the fabric.

Keep the wedding gown storage box off the floor and away from windows and exterior walls

Store the dress in a cool, dry, temperature-controlled environment.

If it's in a cardboard box, make sure it's acid free.

Keep it flat. Standing it up will cause the contents to shift and scrunch the dress.

Schedule gown inspections. Your anniversary is a good day—easy to remember!
Sell your dress and get some extra dough for something you'll use all year. Before selling it, you can possibly even remove a few design elements (some lace, the veil, etc.) to pass on to posterity.
I loved the skirt on my dress, so I did a bold thing and had my dress cut down to a skirt! It is fun and twirly. For our honeymoon I booked a photoshoot (I highly recommended it!) and wore my wedding dress skirt as a surprise for my husband (he loved it). The photographer showed us around Sorrento, Italy, for a few hours and took our photos. It was so romantic! I felt as glamorous as Carrie Bradshaw. I never once  regretted transforming my dress into a skirt. In fact, it's one of my favorite things.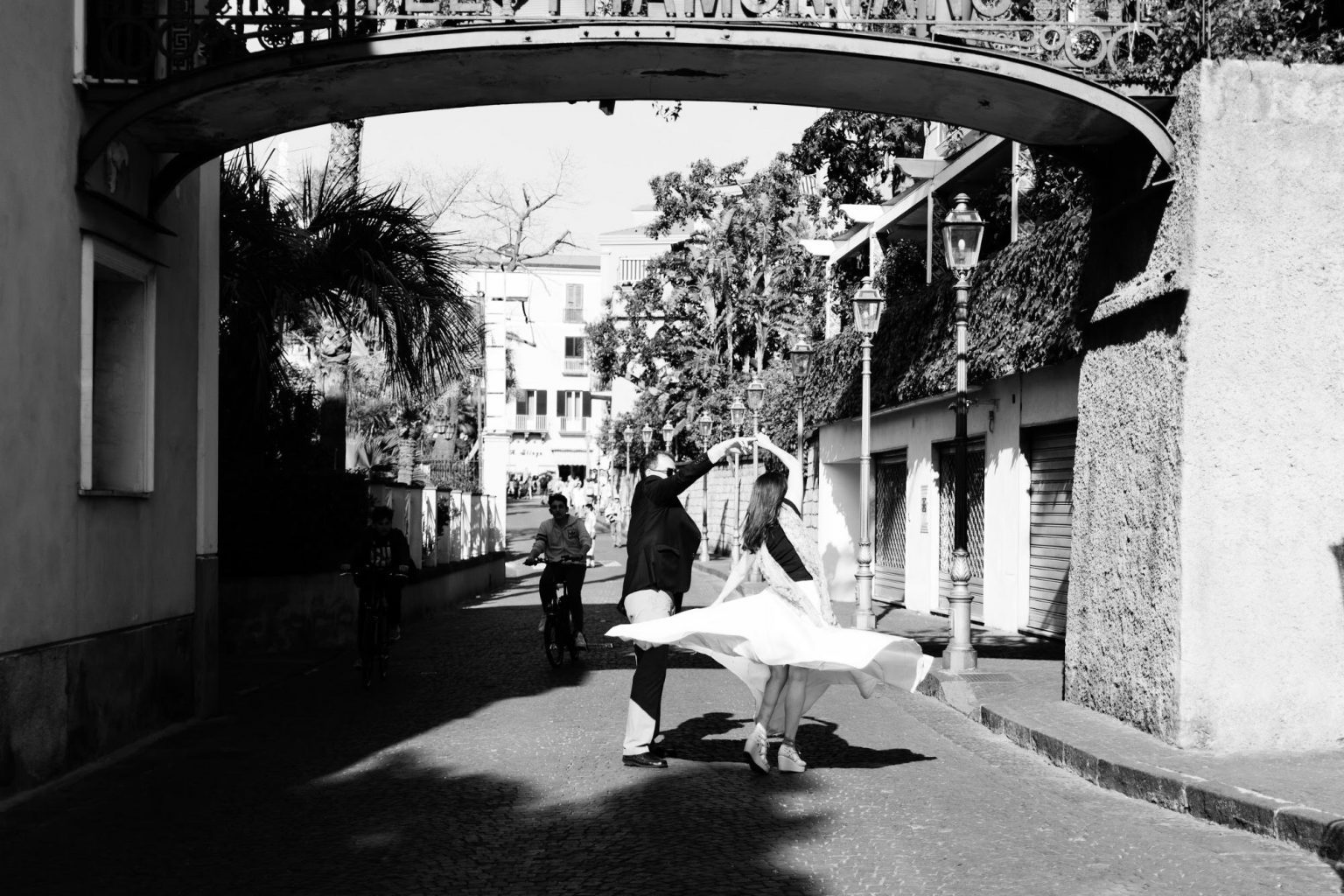 Legal Paperwork
Along with the marital bliss comes . . . paperwork! Welcome to adulting. Treat it like a bandaid and rip it off as quickly as possible. Finish all of the marriage-related paperwork the week you get home:
Pick up the wedding certificate.

Some counties/states require you to pick up your certificate (different from wedding license) in person, others charge a significant fee for mailing it to you. Double check and make sure you have it before you leave town or try to change your name.
Change your name.

Your name is everywhere! Update it all at once so everything is taken care of. Think email addresses, credit cards, HSA accounts, post office, rental agreement, car title…check with your accountant and legal advisors to get advice on where you may need to file a name change.
Get a new driver's license.

You need your new social security card and wedding certificate in order to get a new license. Bring all the paperwork you could possibly need. The only thing worse than a trip to the DMV is two trips to the DMV.
Update your passport.

As painful as it is to pay for a whole new passport, it is important to have all of your legal identification match within a reasonable amount of time!
 Photos
Make it easy for your guests to share their photos with you and each other by using an online photo sharing service. There will be countless moments from your wedding that neither you nor your photographer saw. Having the photos from guests is the perfect way to fill in fun details and hear behind-the-scenes stories. Tell friends and family that you will be making a photobook by a certain date to light the fire under them to upload their pics.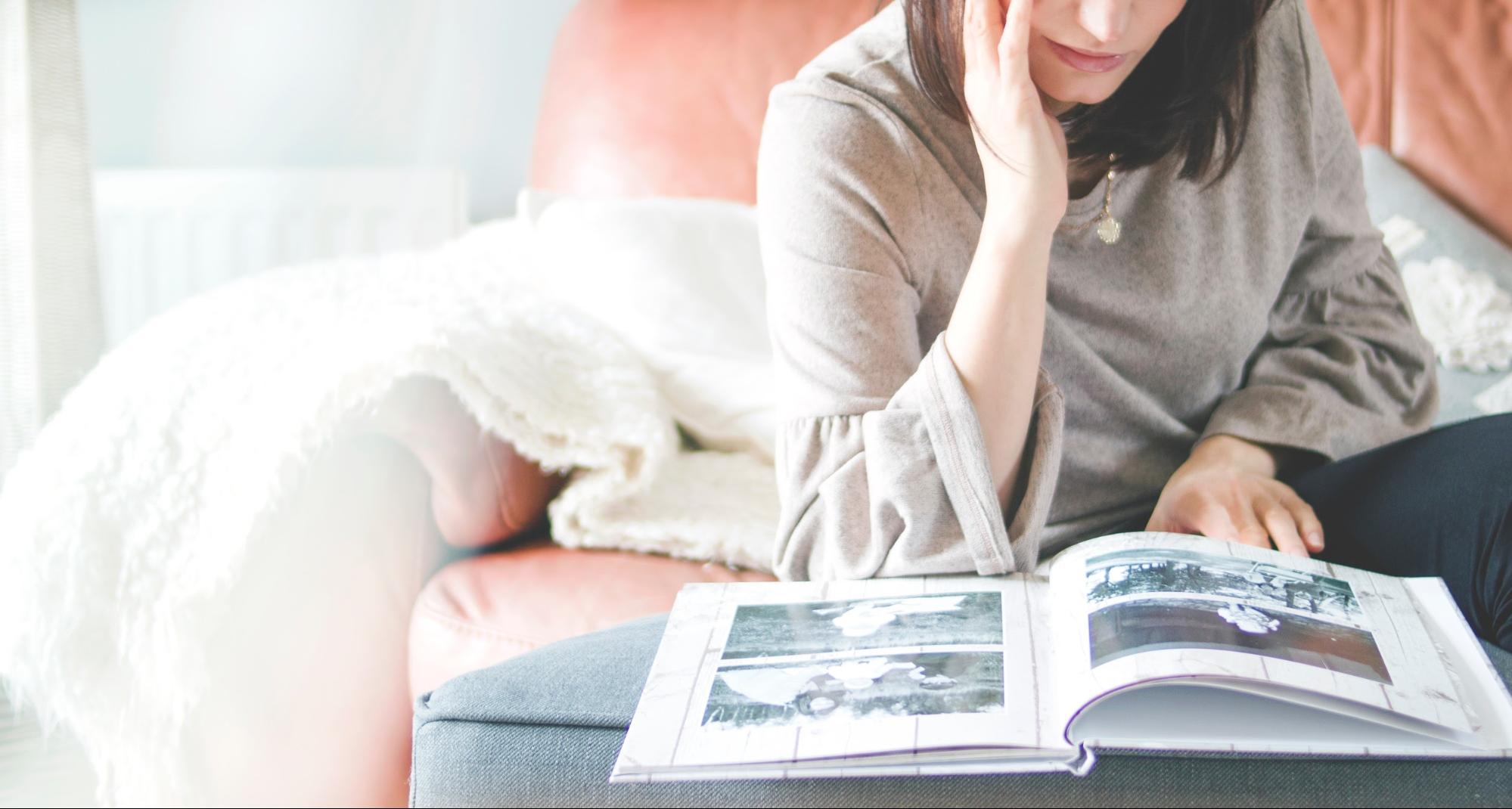 Order your wedding book and prints from your photographer as soon as you can. If you have yet to hire a photographer, make sure that the images as well as a photo book, digital book, or slideshow are included in the photographer's package. If you want to make your own, do so while the memories and motivation are fresh and strong. You can always create the photo book then wait until a great sale comes along to order it.
 Set Up Your Home
An organized space sets a happy tone for newlyweds. These days, most couples live together before they tie the knot, but nevertheless something changes when you get married. Take advantage of this new feeling of permanence and belonging to discuss expectations and delegate chores. Don't you dare waste the first few months of marriage arguing over who takes out the trash!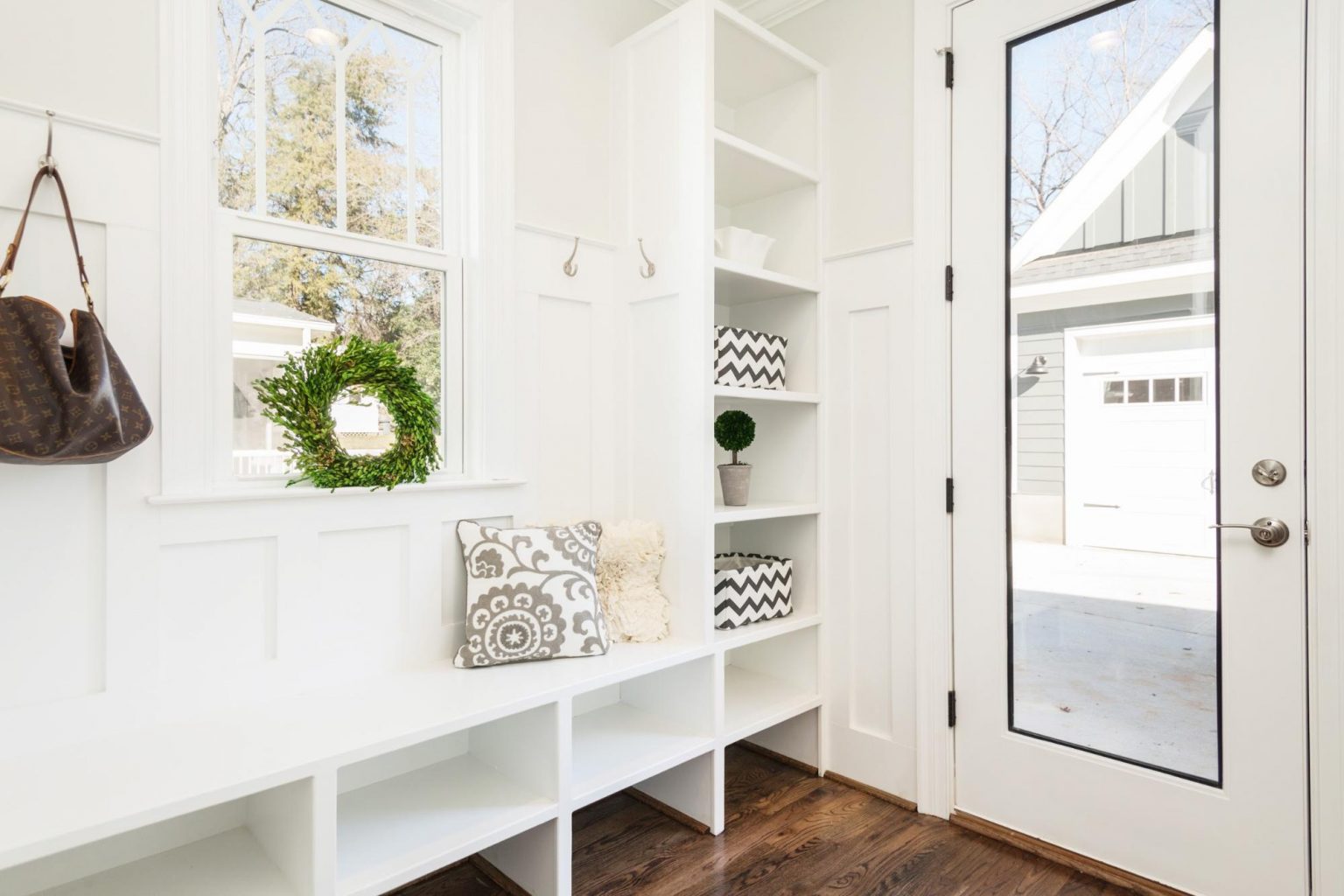 Need some tips for living with someone new? Making an apartment—not to mention a bathroom—work for two can be irksome. Don't let it cause strife in your new, bright marriage. We've got your back. Get organized and avoid the fights and frustration. Check out this post for some helpful tips for organizing your nest for two love birds.
Moving in and embarking on a fresh start can be particularly overwhelming, but don't let the anxiety upset the happiness you deserve. Call a professional organizer and get your newlywed home organized perfectly for both of your needs. A free chat and consultation is just a phone call away.
Keep the Party Going
Have you hit the post-wedding crash? You've been anticipating, planning, and celebrating for nearly a year and then, suddenly, it's over. You may feel relieved or depressed, or a little bit of both.
We recommend planning a few small gatherings a few months after your wedding. Get together with your besties and relive the highlights! Share stories, pictures, and frozen cream puffs from the big day. We guarantee you'll hear some stories from the event you had no idea about—and perhaps will wish you didn't know now.
There you have it! Weddings can be stressful, but post-wedding wrap-up doesn't have to be. Complete this checklist the week after your life returns to normal and we promise you'll feel a great weight evaporate off your shoulders in no time. You'll have more stress-free time with your new spouse than you'll know what to do with. Enjoy this time. Good luck!