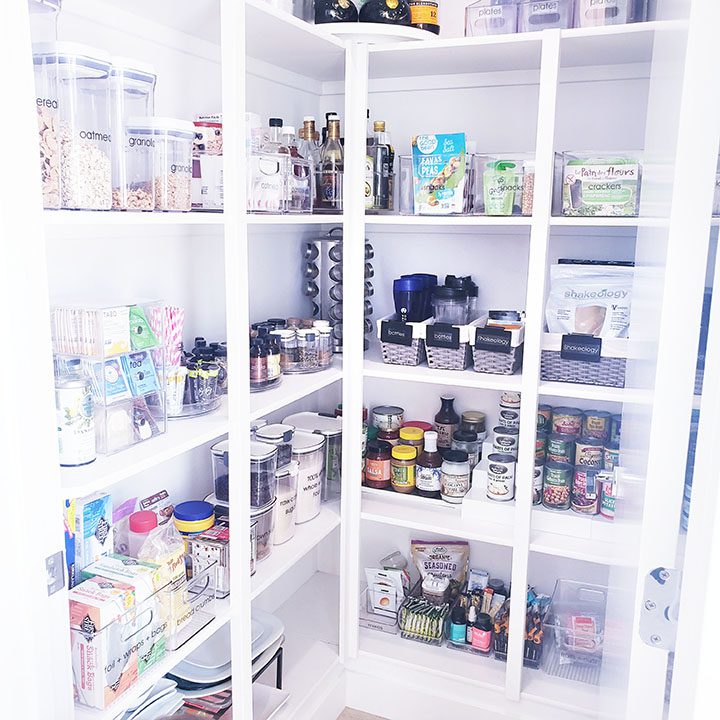 10 Mar

How to Organize Your Pantry

We created this post about how to organize your pantry in collaboration with The Container Store, but all thoughts and opinions are my own. Now let's get to work!

When you have a craving…wouldn't you love it if you could just reach in to your pantry and quickly grab exactly what you're looking for? We do too! Food is an essential part of life, so having an organized pantry is key.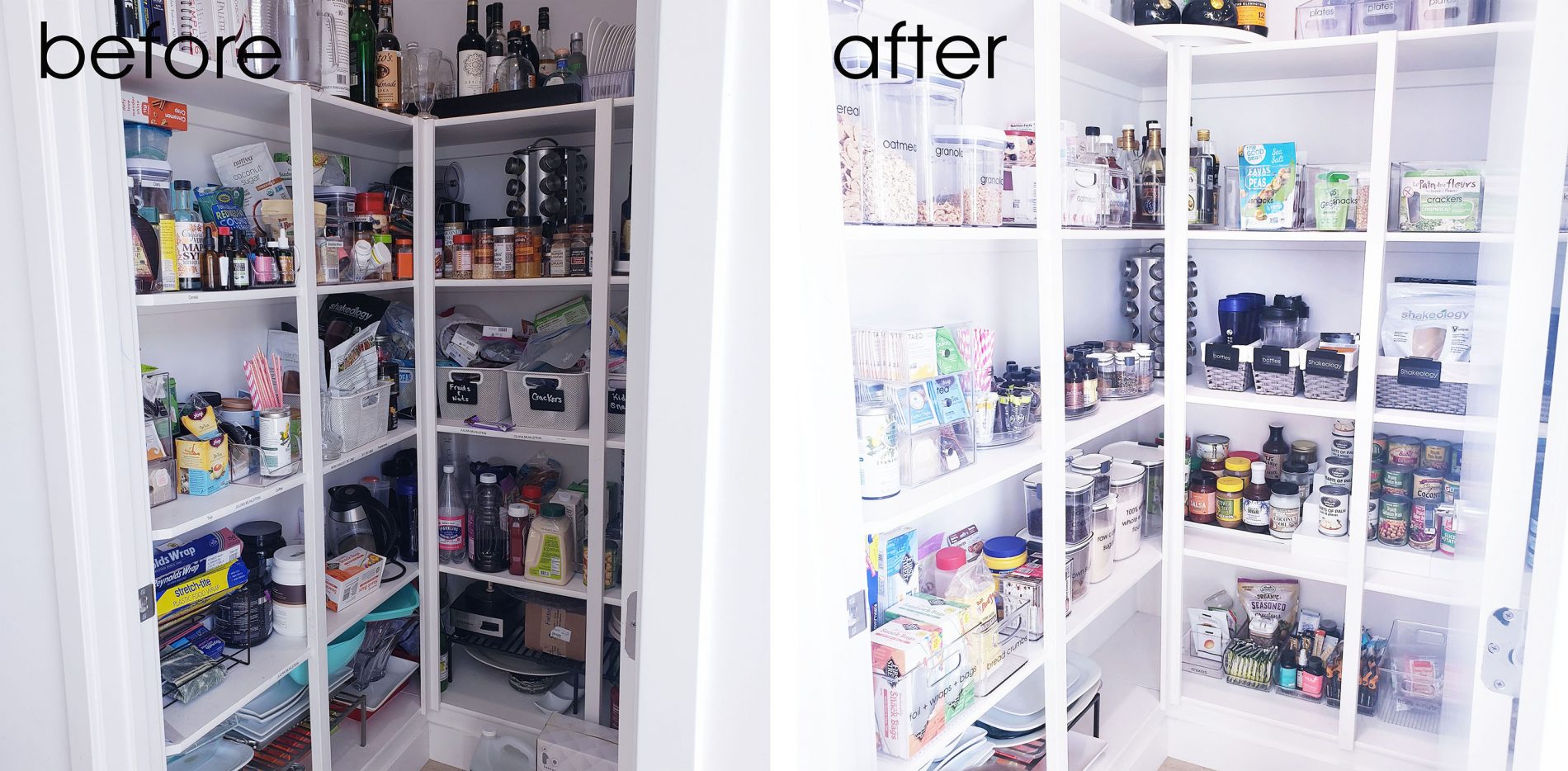 A lot of goals focus around food – staying healthy, reducing waste and saving money… and when your pantry is organized, it's much easier to stick to those goals. When you know exactly what you have, exactly what you need, and exactly where to find it, meeting your goals becomes an easy and breezy part of everyday life.
For this fun project, we worked with registered dietitian Ilana Muhlstein to make her pantry usable and beautiful.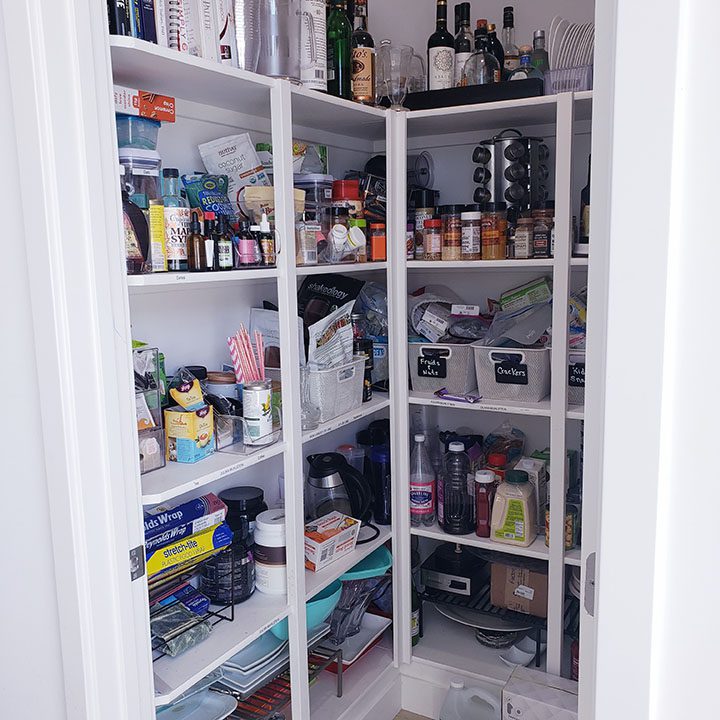 Like most moms, Ilana has a lot to focus on. Two young and curious children, plus a career built around food. This pantry sees a lot of activity and without a good system, healthy, yummy snacks get lost among the stale and the out-of-rotation snacks.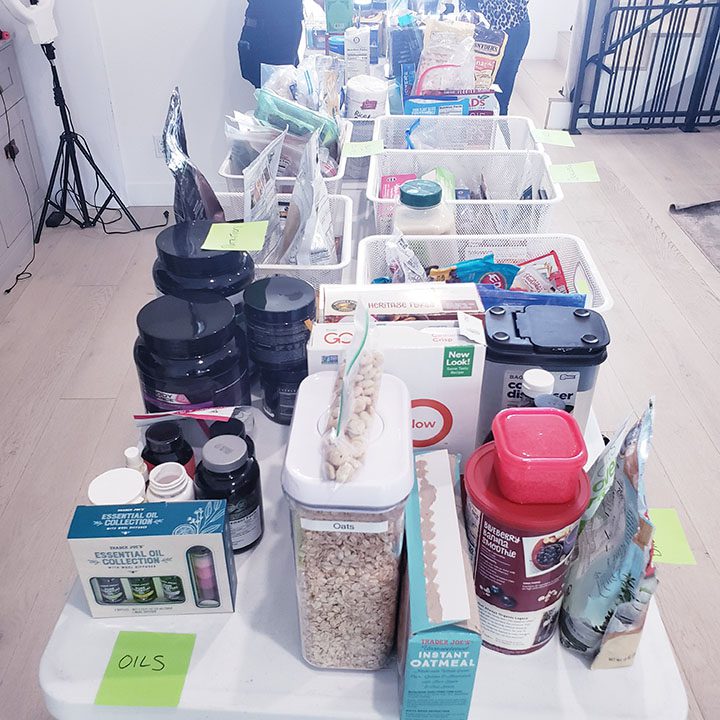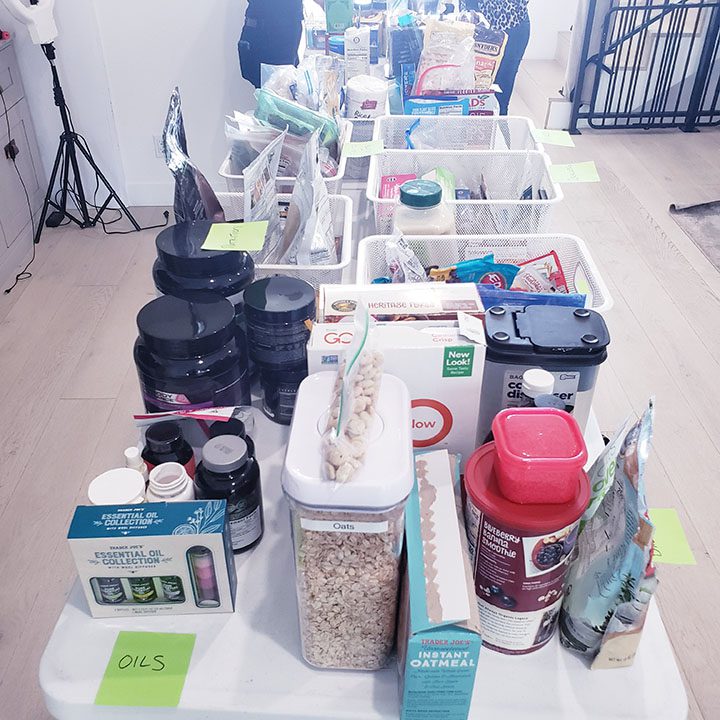 First thing's first! Before you organize your pantry, we recommend that you clear off a counter or table to use as your workspace. Then, it's time for action. Take out everything in your pantry – and we mean everything! As you take each item out, be sure to sort "like with like." Place pasta with pasta, and baking with baking, and label as you go! The OBE team loves to use Post-It notes and big bold writing, so each category is easy to see.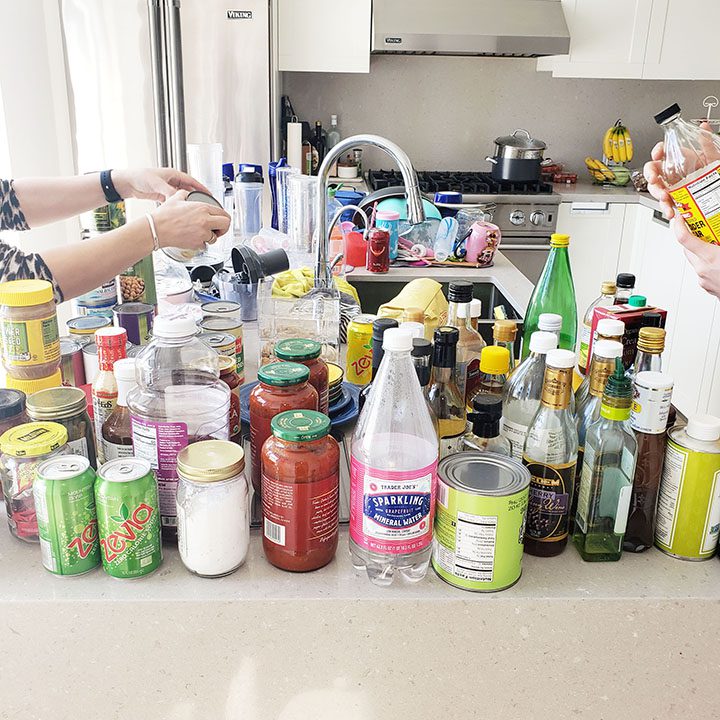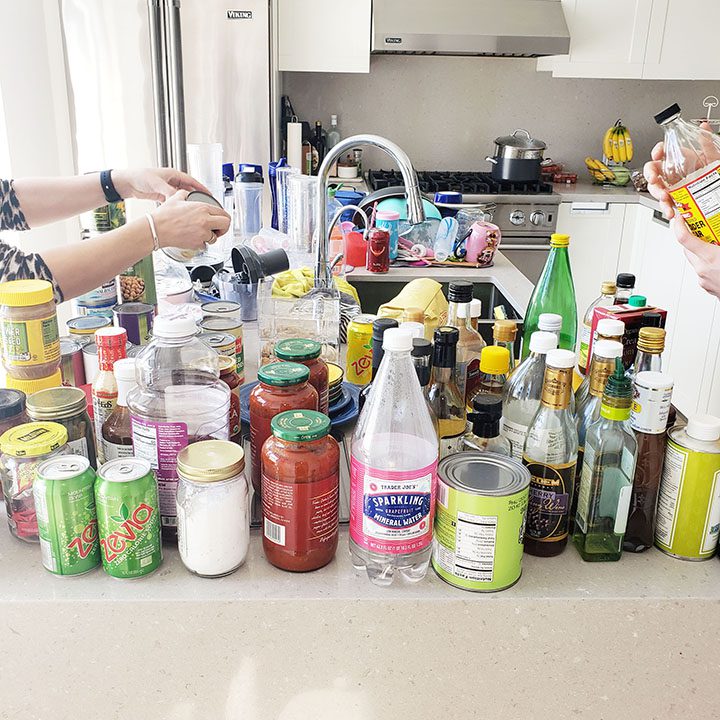 Now, we need to begin making decisions. One by one, take each item and check the expiration date. If something is expired, toss it! Maybe it's food that your family no longer likes – that can go too. If it's an item you want to replace, add it to a shopping list.
Pro Tip: Consolidate! If you've got more than one open bag or box of food, don't be afraid to combine the contents into one container. It saves space and make items easier to see!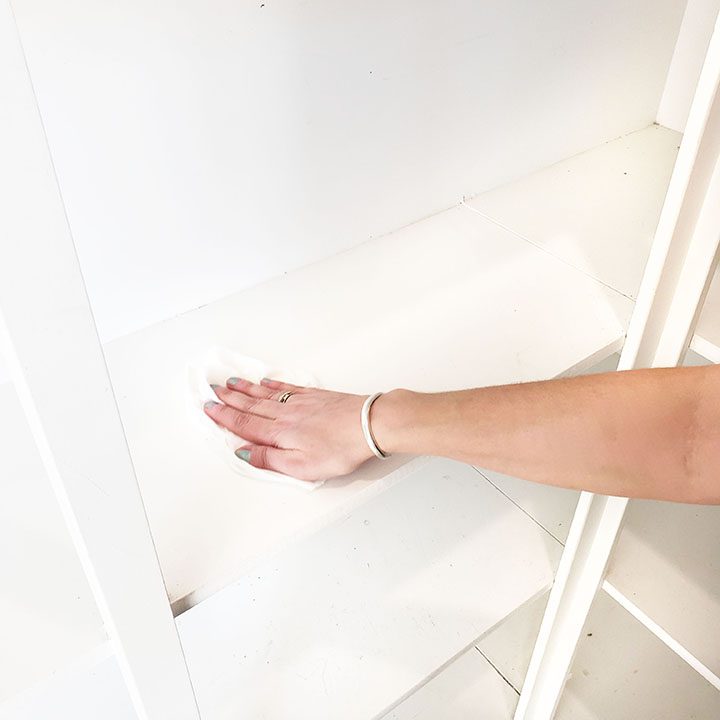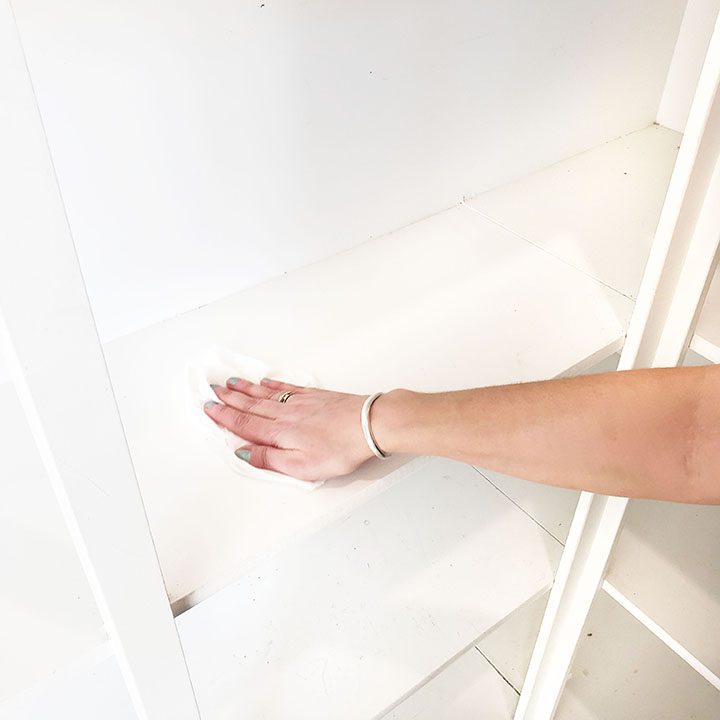 Now that your pantry is completely empty, give the shelves a good wipe-down. If you're thinking about shelf liner, this would be a great time to do that as well.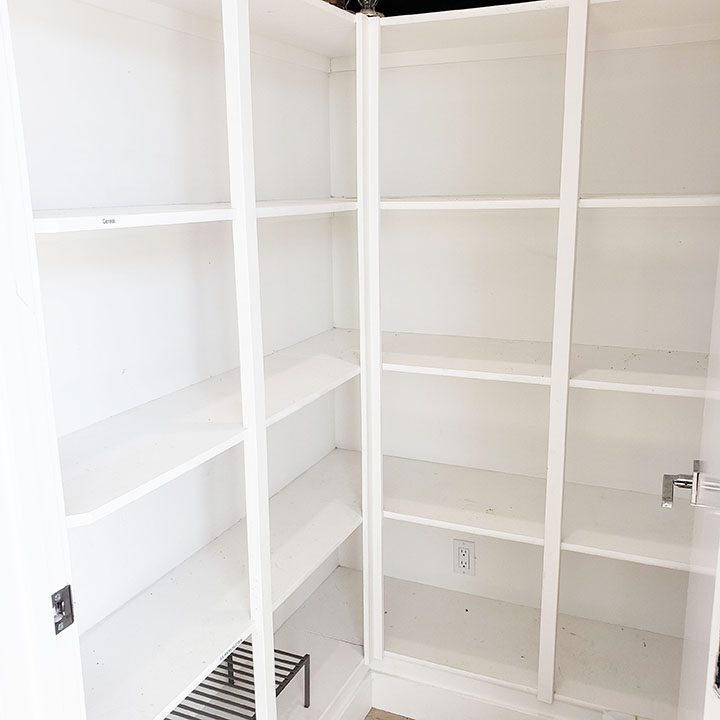 At this point, we have a clean, blank slate to rebuild your pantry.
Questions & Considerations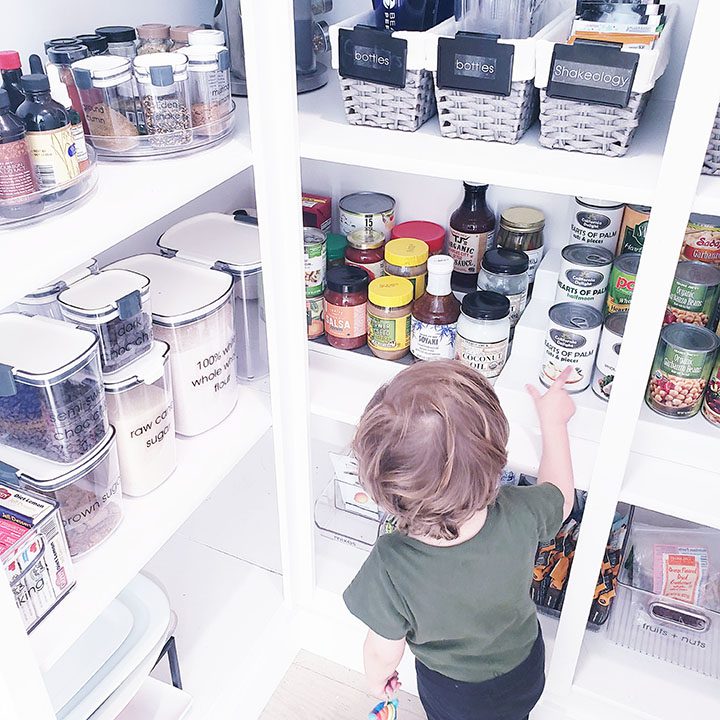 Before you put it all back together, take a moment to ponder a few questions to help you create the best layout for your pantry. These questions are a guide to decide what stays, what goes, and what gets relocated.
How do you eat? Do you need more cooking supplies, more baking supplies, or more snacks?
What do you use the most? We'll want to put that near the front, somewhere you can grab it easily.
Do you have any food allergies or dietary restrictions? Should certain items be stored away from others?
Who uses the pantry? Do you need to make special accommodations? Maybe you have young kids, and want to keep the easily-spillables out of reach?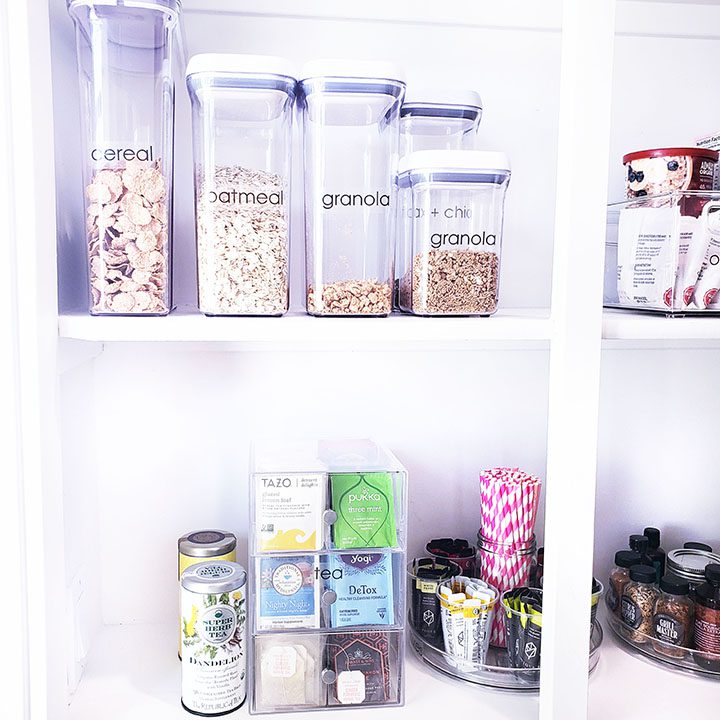 [/vc_column][/vc_row]
Get In – We're Going Shopping!
It's time to replace those expired items and fill any gaps you noticed in your usual supplies. Once you've got everything, group "like with like" – types of foods and items that are used together, like coffee and tea or baking supplies.
And now for the fun part – bins, baskets, and labels! Place your baskets, bins, and turntables to see how it all fits before you load all the food back into the pantry.
The Container Store's solutions for food storage are great! For Ilana's pantry, we used two different types of bins. We just adore the look of the cute Rectangular Montauk Kitchen Bins. With different sizes for different food categories, these bins add elegance and personality to any pantry.
Bin clips create a flat surface to label the baskets. We used our custom labels.
For this project, we chose to keep Ilana's wellness and health supplies in the Montauk bins, dedicating an entire shelf to health and style!
We also love the Linus X-Large Clear Pantry Bins. Linus bins are perfect for storage you want to see through. We used them for snacks, crackers, nuts – and everything that has an assortment of varieties. With these clear bins, it's easy to keep categories separated and still see exactly what you've got!
We're big believers in the form + function combo and luckily, it's easy to do using these products, since they are both useful and beautiful.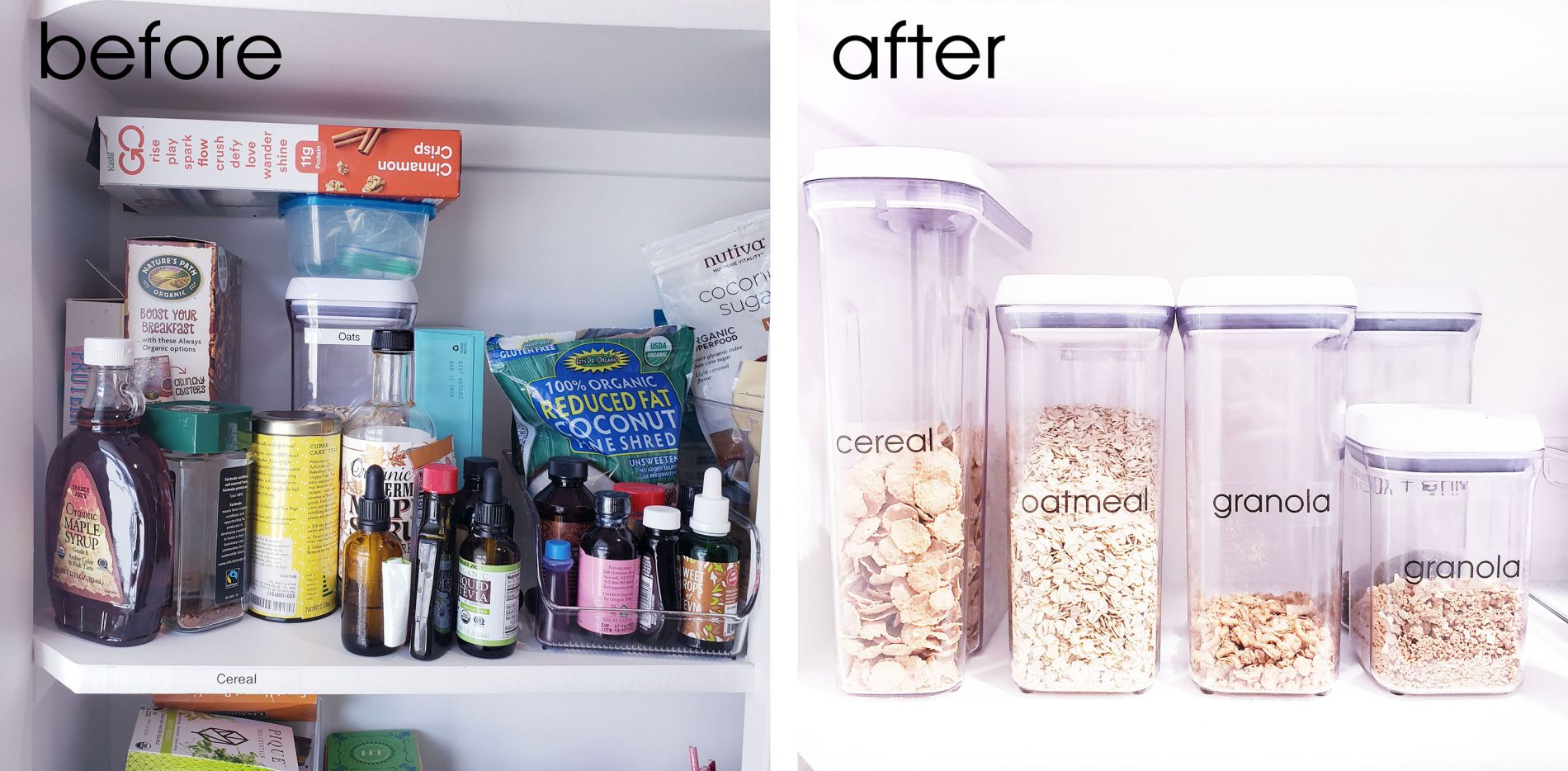 Decanting food into these OXO Pop canisters was the perfect solution for this breakfast shelf.
If deep shelves are your challenge, add a turn table or two. When you can't reach the back of the shelf or see what's there, all you need to do is swivel the turntable, and you're all set. We love this solution, and we used quite a few turn tables in Ilana's pantry.
For example, check out our spice solution! As you've probably noticed, it can be difficult, if not impossible, to tell what a spice is from the top. You could label the tops of the spices or use The Home Edit's Lazy Susan. The iDesign Linus Divided Lazy Susan is perfect when you want to group several categories onto one turntable. With built in dividers, you can easily sort items as you rotate!
Ilana had a fairly sizable selection of baking supplies, so we chose the ProKeeper Baker's Storage Set of 10 for an easy, stackable, and useful system.
This set comes with a whole assortment of different sized containers. Each container has a firm seal that keeps food fresh. The fun part is that these containers come with specific tools for the baker – the flour has a leveler, the powdered sugar container a sprinkling tool… this set has got it all! Even containers for spices.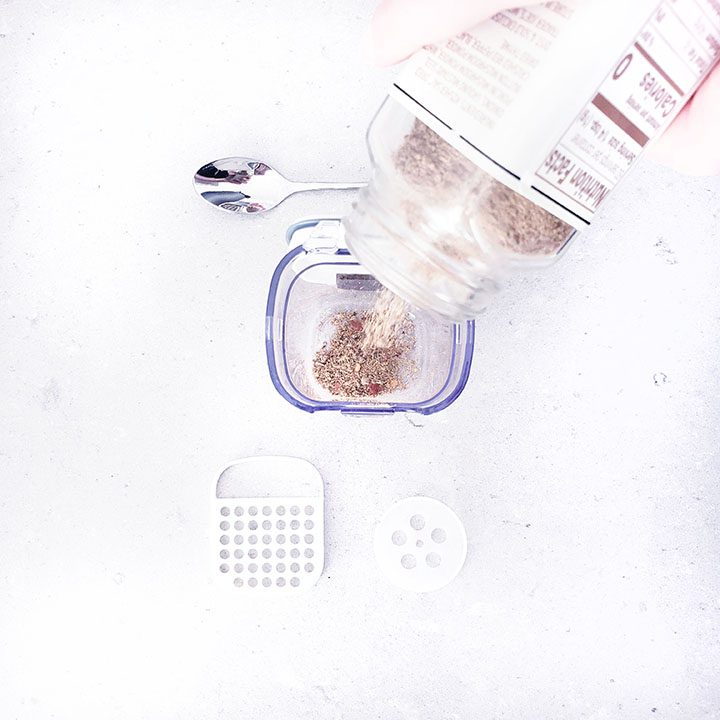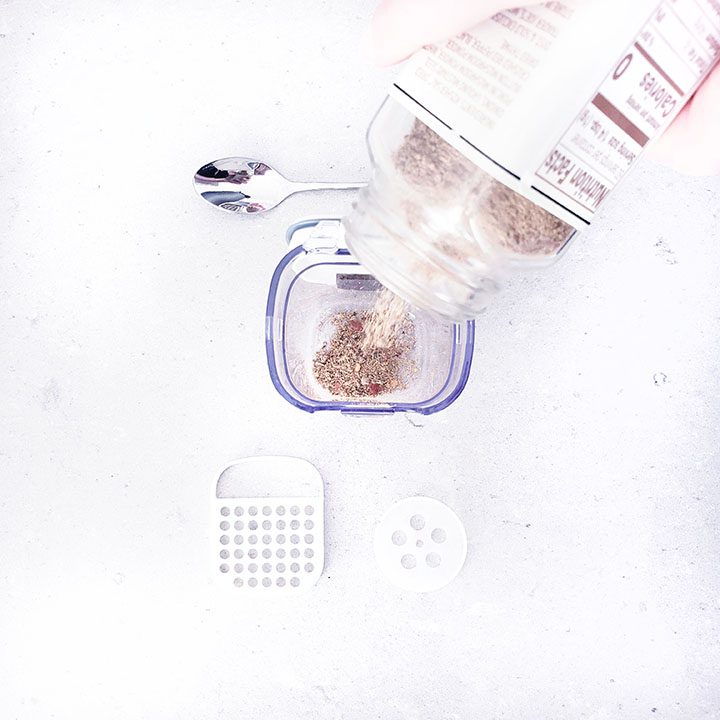 Then of course we labeled, labeled, labeled – because it's key to maintaining any system.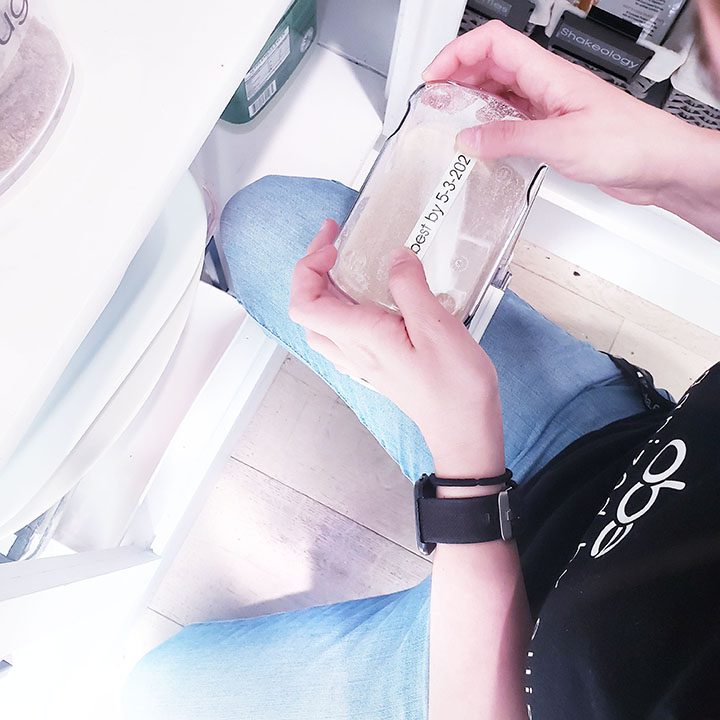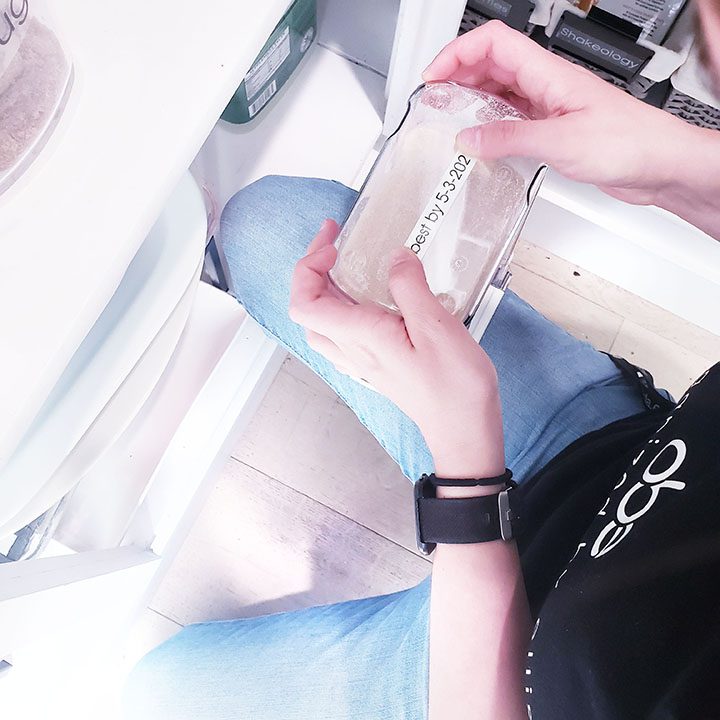 For extra credit, add "best by" dates labels, when applicable. It's the best way to stay on top of those expiration dates.
Now, Ilana knows exactly what she's got and exactly where to find it. When she makes dinner for her little ones or wants to show her IG fans an incredible new recipe, she can open her pantry and get ingredients with ease.
Now is the perfect time to organize your pantry, because The Container Store is having a sale! Take advantage because they have so many options for creating the pantry of your dreams!