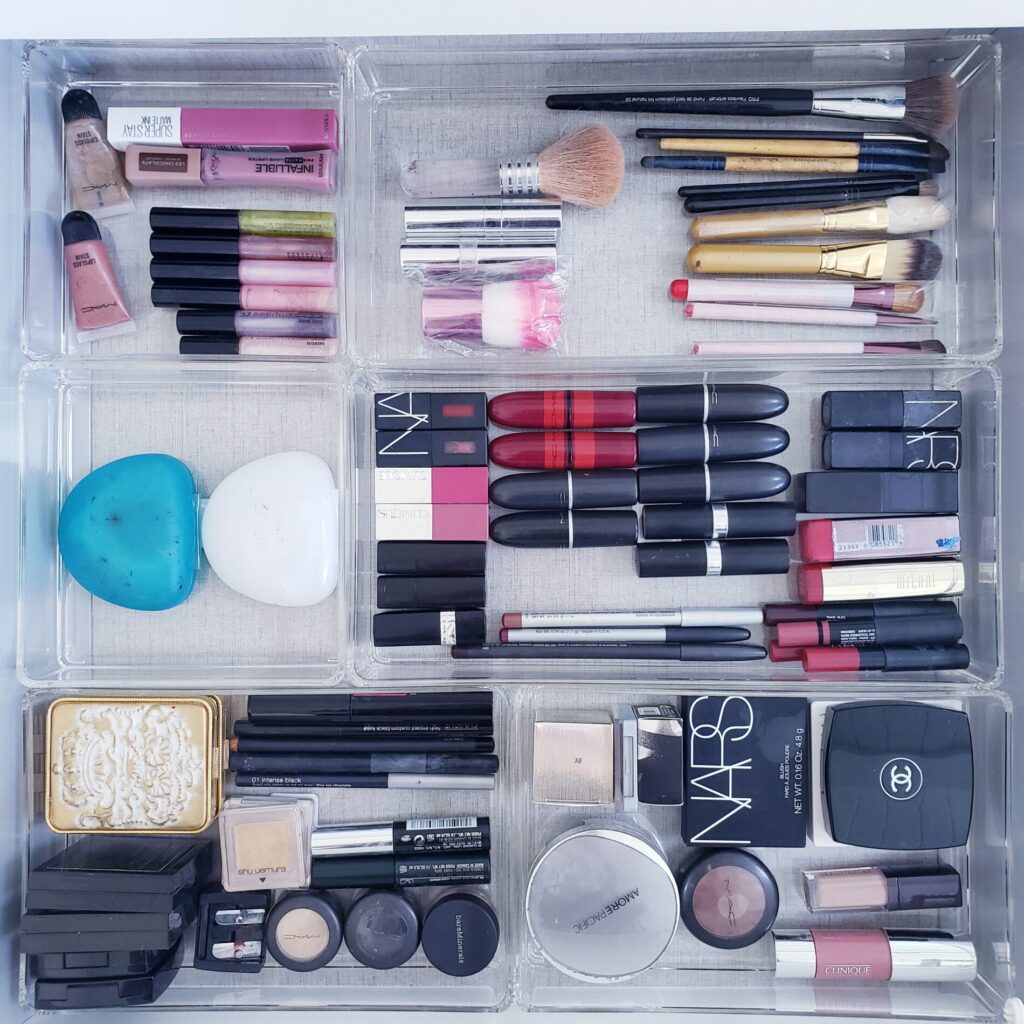 08 Feb

Love is in the Details: 4 Organizing Projects to Woo Your Valentine

Struggling to find that perfect gift for your Valentine this year? Nothing says 'I love you' better than transforming a chaotic space to make your loved one's life a little less stressful. Trust us, whether your significant other already loves things organized and tidy, or wishes they did, decluttering and creating organized systems is a win for everyone. Take a peak at these quick projects (under 30 min!) you can accomplish today. So, you can stop stressing and focus on surprising your sweetheart. Who's ready to dive in?

The easiest way to level-up the battery or utility drawer? Sort and categorize! To surprise your handy honey, try one of these organizing solutions. If your batteries live in a drawer, we recommend drawer organizers to keep each battery type in its own category. If drawer space is lacking, we recommend using a battery storage organizer. We love the slots for each individual size, so you can easily see which batteries are running low! This option is also incredibly portable – take it around the house as you replace any smoke detector or appliance batteries.

Give your coffee-loving Valentine a stress-free, organized start to every morning by upgrading the morning beverage station. Each organizing system will look a little different depending on the type of coffee or tea they drink. If they are addicted to Nespresso pods, we recommend transforming a drawer with these bamboo drawer organizers to contain each category of pods. If you don't have a drawer to spare, try using these clear canisters in a pantry or cabinet. We also love the plastic bins with handles to organize all of your coffee needs!

You tie my heart in knots
For the fashion-forward cutie in your life, give the gift of a tidy tie collection. First things first, sort by color. If displaying them in a drawer is an option, we love rolling them, then keeping them contained with drawer dividers. If you are lacking drawer space and want to display your ties, hang them in color order on a pull-out tie rack or a tie hanger. They'll love being able to see all their options in one quick glance!
For the beauty guru in your life, take some time to clear out their makeup collection. Give the space a nice wipe down or vacuum to get rid of all the powder and pencil shavings left behind. Go the extra mile and give the makeup containers a quick clean as well. Sort everything by type and contain each separate category in acrylic drawer organizers. Tight on drawer space? A countertop solution works really well too.
You can go out and buy expensive jewelry or fancy chocolate, but trust us – showing up in thoughtful and meaningful ways is sure to impress your Valentine. With any one of these 4 organizing projects, you are sure to make your sweetheart's day that much better. If you are all about self-love this year and don't have a Valentine in mind, treat yourself to an organized space!
Do you have a highly organized Valentine and these 4 spaces are already in tip top shape? Read our Small Changes, Big Impact blog to find other small areas you can organize to surprise your honey! For more organizing inspiration, make sure to follow us on Facebook, Instagram, TikTok, and Pinterest. Happy organizing!