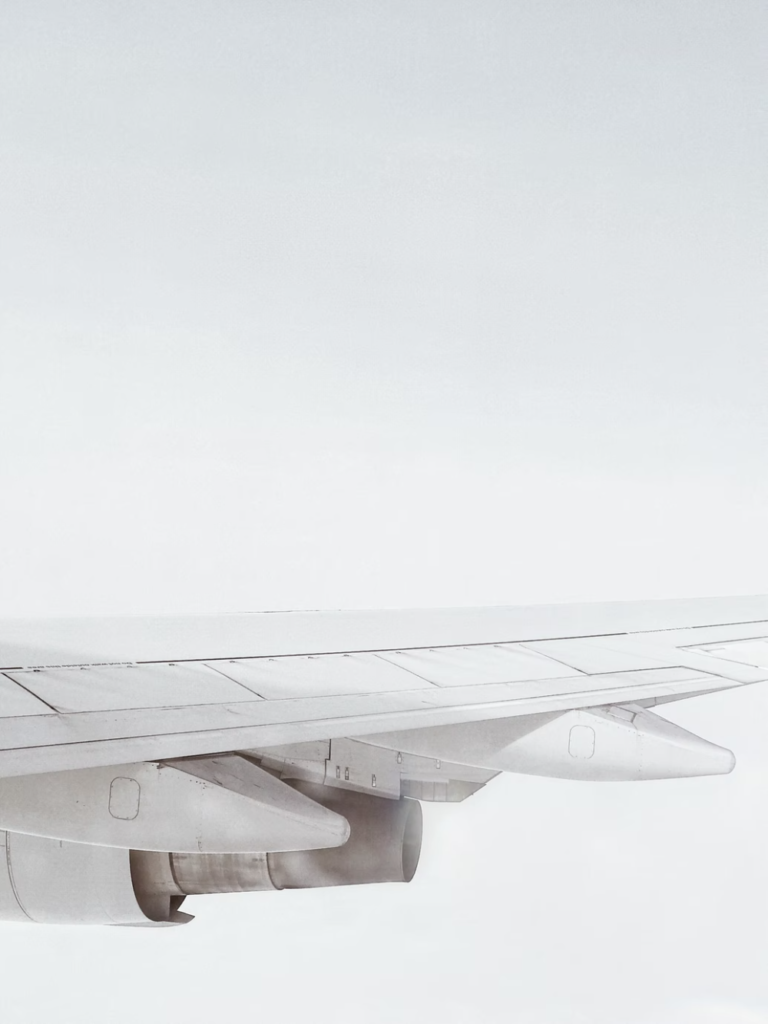 24 Aug

Travel in Style + Organized Bliss: Your End of Summer Travel Must-Haves!

Greetings, jet-setters! If you're planning to squeeze in one last summer escapade before pumpkin spiced flavored everything takes over our world, we've got the inside scoop on the travel must-haves to make your journey an organized breeze. Pack your bags and let's dive into the world of travel magic!
1. Safety First – Travel Safety Products
This is an easy one to overlook, but before embarking on your grand adventure, it's crucial to prioritize safety above all else. Whether you're exploring new destinations or revisiting beloved places, peace of mind is paramount, especially when it comes to where you lay your head at night – be it a hotel or an Airbnb. This definitely requires some planning and organization! When you prioritize safety, you ensure a worry-free travel experience and allow yourself to fully explore without worries. When you feel safe and prepared, you can take in all the joys of traveling. From the breathtaking landscapes to the culinary delights. Your peace of mind becomes a treasured travel companion, instead of a fearful roommate!
When you're away from the familiar comfort of your home, having a portable door lock on hand is like having a guardian angel protecting your sanctuary. It adds an extra layer of security to your hotel room, ensuring a peaceful night's sleep, free from any unwanted intrusions.
And let's not forget the carbon monoxide detector, your personal toxin hunter. This little hero is crucial for safeguarding against the silent and odorless threat of carbon monoxide. Pop it in your bag, and you'll stay protected from invisible dangers, allowing you to enjoy your travels without worry.
2. Comfort in the Skies – Travel Day + Plane Ride Products
Travel days and plane rides can be a whirlwind of excitement! Yet, let's face it, they can also be physically taxing. Planning for a little added comfort during the journey can make all the difference. Fear not, dear globetrotters, we are your travel comfort allies. That's where our game-changing travel comfort recommendations come to the rescue!
I'm not sure what it is, but as soon as we get to the airport early (which of course we always do), I want coffee and a snack. But our hands are usually full carrying water bottles, coffee, snacks, and our electronics all at the same time. And if you have kiddos in tow, you definitely have no extra hands! This luggage cup holder gives you that extra hand you need for smooth sailing to the gate.
As for the plane ride, if wires bother you as much as they bother us, the AirFly Bluetooth connector is your new best friend. You can use your own AirPods or wireless headphones during your flight, so no need to grab those dinky wire headphones the flight attendants pass out. Tune into the airline entertainment or your favorite tunes or podcast, and let the journey be as enjoyable as the destination!
3. Pack Like a Pro – Packing Products for Ease + Organization
Packing for an adventure is an art form in itself, and we're here to equip you with the perfect tools for organized travel bliss.
If you've ever suffered from spilled toiletries, these weird looking gadgets are a lifesaver. LeakLocks are the guardians of your liquids, ensuring no shampoo explosions or lotion mishaps ruin your vacay vibes. Focus on creating unforgettable memories, not cleaning up spills.
But the real packing magic lies in our incredible Packing Cubes. You've heard us talk about them for years. They really are the tried and true bestie of organized travel. Packing cubes keep your clothes neatly folded and separated, so it's a breeze to locate the perfect outfit for every occasion. Got the kids with you? You can pack outfits for them by the day – one per cube. If you only buy one item to keep yourself organized, packing cubes are the item to invest in!
There you have it, dear globetrotters – our top-notch travel must-haves for the perfect end of summer journey. Let your organized adventure unfold with ease and a dash of whimsy. Travel like a pro, prioritize your peace of mind, and don't forget to send us a postcard from paradise!
Now, hit the road and make unforgettable memories. Travel smart, stay safe, and enjoy every moment of your summer escapade. Bon voyage, fellow explorers!
To checkout our full list of travel essentials, shop our Amazon Storefront here. Enjoy the last bit of summer and happy organizing!