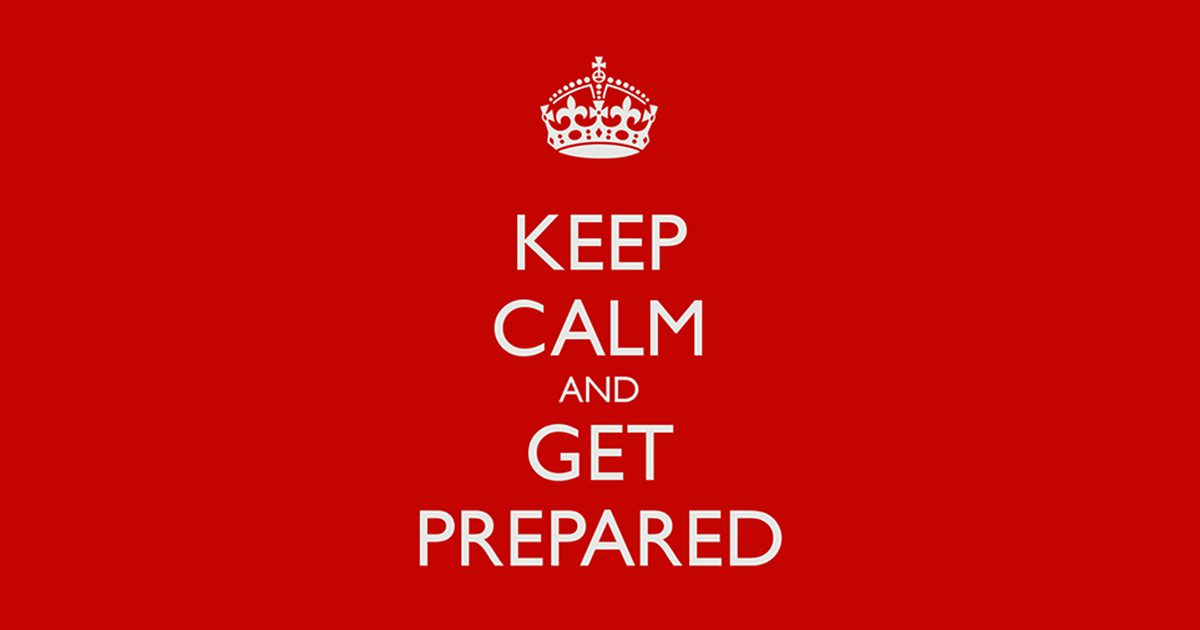 18 Sep

It's Time To Be Prepared
Get it Together! – How to Make a Home Emergency Kit
I've asked around, and most people I've talked to don't feel prepared for an emergency.  It's time to tackle this task that keeps getting pushed to the back-burner.  In honor of Preparedness Month, I've reviewed all the emergency prep resources around and sorted and organized the information in an easy-to-use guide.  Complete this project one page at a time and before you know it, you and your family will be ready when the unexpected strikes.
A Home Emergency Kit is a collection of items, all in one place, that you can access during an emergency. When a disaster strikes, it's unlikely that you'll have time to find and pack the items you'll need to survive. Emergency and utility workers may not be able to get to your home or restore power for a few days so it's important you and your family can survive on your own.  This means having enough food, water, clothing and supplies to make sure your family is healthy and safe, until your normal life can be restored.
The best way to tackle any project is to break it down into small, manageable pieces.  That's why I've grouped the list into categories so you can complete your Home Kit one step at a time. Congratulations on taking this step.  Follow through, and you and your family will be prepared when the unexpected strikes.
This is indented to be a guide. Either use items from your home or buy any or all of the contents from sources listed on the last page.  Customize your Home Kit based on your needs.
Choose water and air tight containers for your Home Kit. 5 gallon buckets, stackable plastic bins, storage trunks and even garbage cans are all suitable choices. See page 5 for shopping resources.
Store your Home kit in a designated place, ready to put in your car should you need to evacuate.
Make sure all family members know where your Home Kit is located and how to access it.
Page 1: Emergency Contact sheet
Page 2: The list begins
Check boxes are provided for you to check off items as you add them to the kit.
The Exp. in the right column is for you to write Expiration dates, as needed.
Mark your calendar to check your kit 6 months from now and replace items as needed.