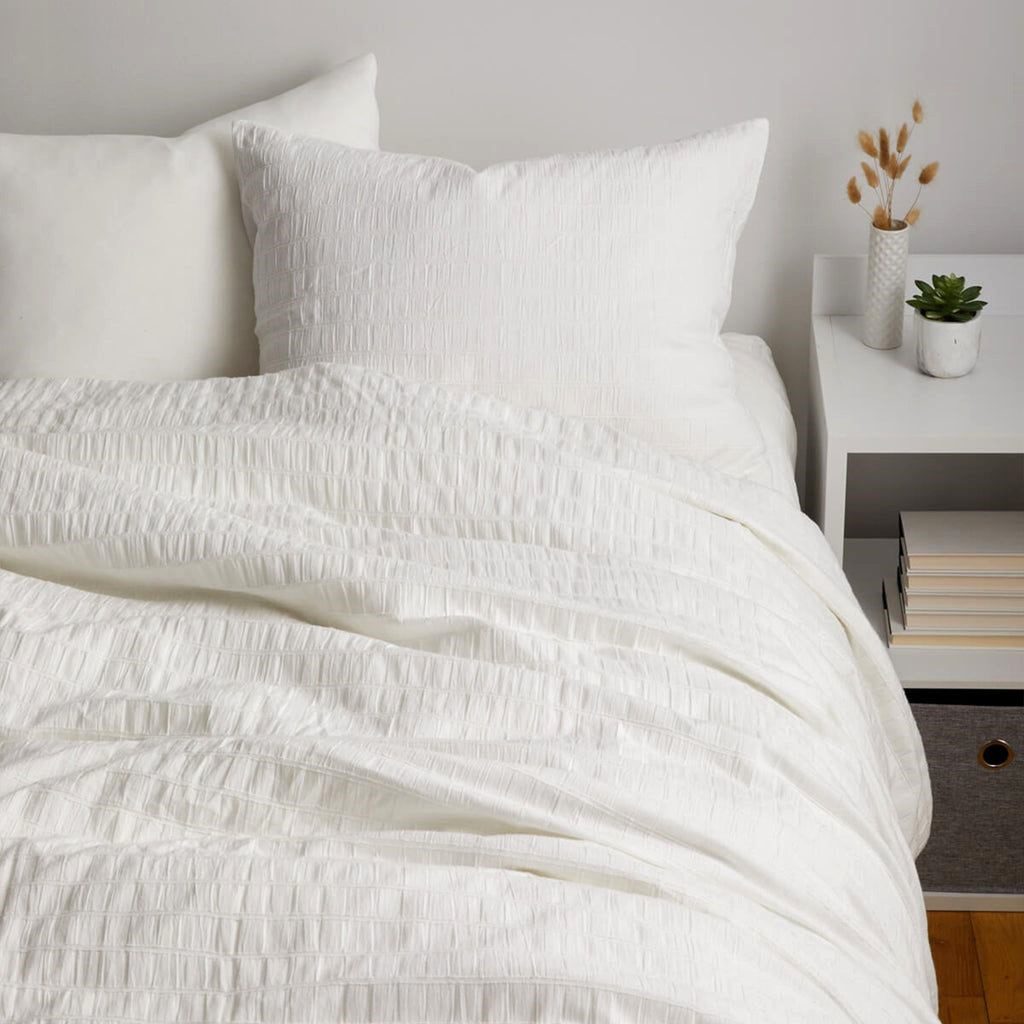 02 Aug

Dorm Sweet Dorm: 11 Best Dorm Room Must-Haves

Greetings, future dorm-dwellers and dorm-decorators extraordinaire!

We know that going off to college can be both thrilling and a teensy bit nerve-wracking. Amidst the excitement of new friends, new experiences, and a glorious taste of independence, there's the looming question of "What on earth should I bring to make my dorm room feel like a cozy oasis away from home?" Fear not, for your favorite professional organizing team is here with the ultimate list of 11 must-haves that will make your dorm life a breeze. We'll have you living your best dorm-itory dreams in no time!

Behold the 3-Tier Rolling Cart that is not only a space-saving marvel but also a versatile companion, adapting to all your college needs. During those late-night study sessions, it effortlessly transforms into a snack bar, carrying an array of energizing treats to keep you fueled and focused. No more pesky trips to the communal kitchen or vending machine. You'll be rolling into that late-night study session like a pro! Are you more of a beauty guru? This cart can artfully organize all your makeup and skincare essentials. From your favorite lipsticks to your treasured serums, each item has its place, ready to add a touch of glam to your daily routine!

Ah, laundry day – the ultimate adventure! Doing laundry in college can be quite the challenge, especially for those experiencing this grand endeavor for the first time. Sorting, lugging heavy loads, and embarking on a mission to find missing socks can quickly become overwhelming. This ingenious laundry backpack will make you the laundry MVP with its convenience and style. This bag is not your ordinary laundry hamper – oh no! It's a versatile backpack that allows you to carry your laundry with ease. Plus, it leaves your hands free to tackle any other tasks that come your way!

Shed some light on your brilliant ideas with this stylish desk lamp. This LED Desk Lamp is the perfect companion for late-night study sessions and those precious 'aha' moments! But this isn't just any ordinary desk lamp – oh no! This stylish marvel comes equipped with a USB charger and a variety of lighting settings. And here's the best part: you no longer have to worry about keeping your dormmate up late during your late-night study marathons! With the LED desk lamp's versatile lighting options, you can illuminate your workspace without disturbing the peace of the dorm. Consider it the ultimate dorm roommate-friendly lighting solution!

Heading off to college is an exciting adventure, but the task of transporting all the essentials to make your dorm room feel like home can be daunting. That's where the 6 Pack Extra Large Moving Bags with Zippers & Carrying Handles come to the rescue. The ultimate game-changer for college-bound students near and far! Their compact design makes them easy to carry and store neatly under your dorm bed. Now your room will be tidy and organized from the get-go. No more stressing over finding storage solutions for bulky suitcases – these moving bags are the dorm room saviors that will save the day.

An air purifier in your dorm room is more than just a breath of fresh air – it's a game-changer for your well-being and college experience! In the bustling college environment, where dorm rooms can sometimes feel crowded and stuffy, an air purifier becomes your ultimate ally. It diligently works behind the scenes to trap dust, pollen, pet dander, and even odors, turning your dorm into a rejuvenating oasis. Breathe easy, my friend!

Every college student needs one of these Hootie Alarms – a guardian of safety and peace of mind! This self-defense keychain is the ultimate companion for every big adventure in college, whether walking around town or on campus. As parents, you can rest easy knowing your child is equipped with the right tools to stay safe in any emergency situation. With its powerful 130-decibel screech and high-intensity strobe light, the alarm becomes an instant deterrent to attackers and a lifeline for calling for help. Together with the Hootie Alarm, let them embark on their next big adventure, feeling protected and empowered every step of the way!

One of the most essential products for your dorm room is undoubtedly the single-serve Keurig coffee maker. Say goodbye to mediocre cafeteria coffee and hello to having your very own personal barista, ready to brew you the perfect cup to kickstart your day! This little coffee maker may be compact, but it packs a punch when it comes to bringing the comforts of home to your college experience. It fits snugly on your dorm room counter. You can make the most of limited space while offering the ultimate convenience and flavor at your fingertips. Whether you're an early bird or a night owl, this little coffee maker has your back. It's there for you during those late-night study sessions, early morning classes, and any time you need a pick-me-up!

When microwaving gets old and you crave a taste of home-cooked goodness, fear not – the versatile hot pot electric pan comes to the rescue, becoming the perfect addition to your dorm room! Say goodbye to boring microwave meals and bon appétit to delicious and freshly cooked dishes, right in the comfort of your dorm. This electric pot is more than just a regular cooking pot – it's a multifunctional wonder that allows you to sauté food as well! With its food-grade non-stick coating, you can whip up a variety of scrumptious dishes. (From sautéed steak and chicken to fried rice and noodles!) It's a must-have item that satisfies all your cravings for deliciousness and transforms your dorm room into a delightful mini-kitchen!

Keep your dorm room nice and clean with the nifty little handheld vacuum. Bid adieu to pesky dust bunnies and say hello to a dorm that radiates cleanliness and orderliness! This compact handheld vacuum may be small in size, but it's mighty in performance. With its powerful suction, it effortlessly tackles dirt, crumbs, and debris, keeping your space tidy and inviting for both you and your friends. No need to rely on bulky cleaning equipment or struggle with inconvenient brooms. This mini vacuum is your trusty cleaning companion, always ready to help you maintain a clean and welcoming dorm environment. From accidental spills to everyday messes, it's your go-to solution for keeping your space nice and clean.
10. mDesign Wastebasket Set
Stay organized and eco-conscious with this chic set of narrow trash cans. Trash has never looked so stylish! These slim and space-saving wastebaskets are the perfect solution for any small dorm room or corner, ensuring you have one conveniently placed next to your bed, near your desk, or even in your bathroom. Embrace the beauty of functionality as these sleek wastebaskets fit snugly in any tight space, keeping your dorm room clutter-free and tidy. No more hunting for a place to dispose of your waste – these narrow trash cans are always within arm's reach, making it a breeze to maintain a clean and organized environment.
11. Satin Silk Pillowcase
Rest your head in absolute luxury with a satin silk pillowcase that transforms every night into a dreamy slumber party. Sweet dreams are truly made of this! Every student craves that little bit of comfort and indulgence, especially when adapting to a new environment far from home. With each slumber, you'll notice your hair feeling softer and looking more radiant, thanks to the nourishing properties of silk. It helps retain the natural oils in your hair, leaving it moisturized and less prone to frizz. Say goodbye to morning bedhead struggles and hello to effortlessly beautiful hair!
Conquer Dorm Life in Style
With these 11 dorm room must-haves in your arsenal, you'll be ready to conquer dorm life with flair, turning your humble abode into a haven of comfort and charm. Embrace the adventure, dear college-bound comrades, and may your dorm be as cozy as home sweet home!
To checkout our full list of dorm room essentials, shop our Amazon Storefront here. Happy organizing and happy dorm-ing!