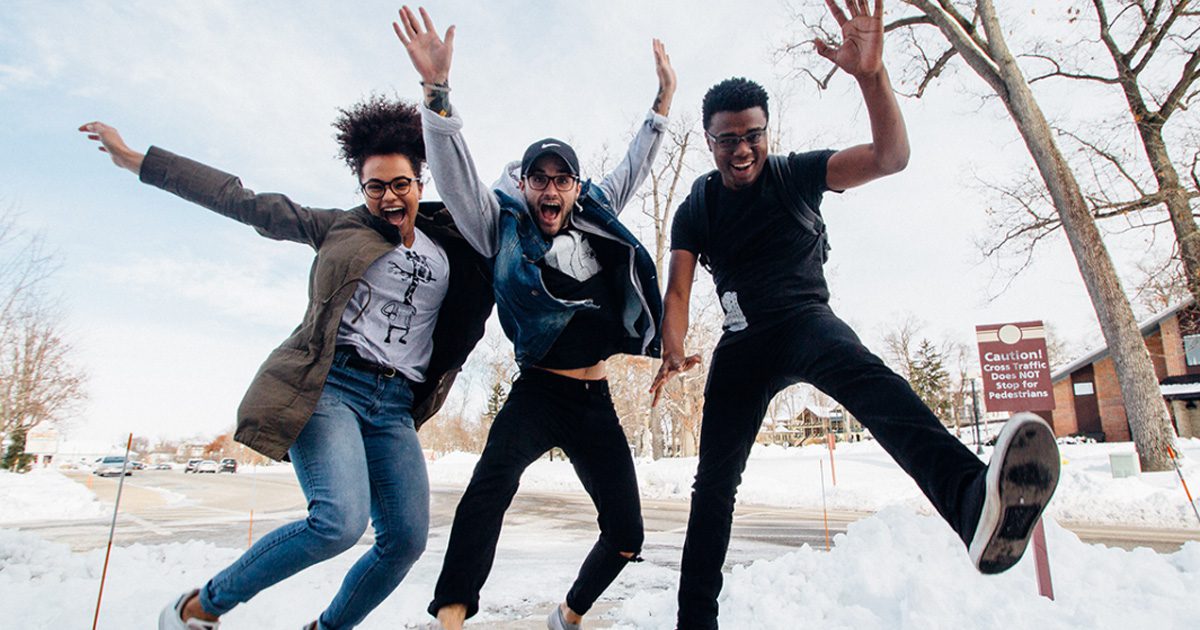 20 Oct

7 Organized Spaces to Make You Happy Every Day
…it is the small, and often unexpected, pleasures in life that can make us smile each and every day to help us build happier and more meaningful lives for ourselves and for others. 

– Glenn Williams, PhD – Senior Lecturer in Psychology, Nottingham Trent University, UK
Long before I became a professional organizer I knew that messy, chaotic spaces made me grumpy but tidy, organized spaces gave me a little oomph of joy. And let me tell you, I'm not alone in this.
Having organized hundreds of spaces, I can tell you that every home has certain high traffic areas that always seem to be ten times messier than anywhere else in the house. These clutter-clusters are nothing less than domestic dump zones. But a little bit of organizing effort can change the worst into breathe-easy spaces of joy.
Create a car console organizer
If work, errands, and soccer practice, have made your car feel more like a portable office and trash receptacle in one. And food wrappers, toy parts and partial tubes of sunblock have added up to a crowded mess. It's time to start fresh!
CLEAR IT OUT – Remove all the trash from glove box, trunk…everywhere and return all items that belong in the house. Put it all away. If there's something that's not specifically supposed to be in your car, get it out. Make it easy to stay on top of the trash by setting up a trash container and clearing it out every day.
SET IT UP – Once your glove compartment and console are cleaned out stock them with necessities like tissues, lip balm, headphones, emergency snacks, and a small container of quarters. An empty gum container works great to wrangle those quarters.
Slim down shower shampoos and soaps
Has the edge of your tub disappeared under a crowd of half-used products and turned into a shampoo graveyard?
CLEAR IT OUT – Only keep what you actually use. Period. If the thought of tossing unwanted beauty products feels like throwing money down the drain, give them to a friend or bring it to a local shelter. They appreciate those goodies!
SET IT UP – Create a spa like feel with a bamboo shower caddy or tub tray that neatly holds the few items you need and use.  Pro tip: make sure the caddy has open slats to let the water drain.
Kitchen drawer, junk the junk
Is your life made better by dead batteries, dried out pens, rusty nails or FIVE bottle openers?
CLEAR IT OUT – Check the expiration dates on batteries, and put them in these little battery boxes from The Container Store. Or use an empty jewelry box.
SET IT UP – Wrangle the smaller items like batteries, paperclips and rubber bands. Here's a surprising place you can get out your creative yayas.  Use pretty tea cups or colorful little boxes to house those unruly items.
Edit the medicine cabinet
Bathroom medicine cabinets are often misused by storing vitamins, make up brushes and expired medicines. Changes in temperature and the humidity in the bathroom create bacteria in makeup brushes. Yuck! The moisture rich environment degrades vitamins and they will lose their effectiveness if you keep them in the medicine cabinet.
CLEAR IT OUT – Toss really old makeup brushes and clean the brushes that still have some life in them. Check expiration dates and then properly dispose of expired meds and vitamins.
SET IT UP – Keep makeup in your bedroom in a dressing table drawer or my favorite an acrylic organizer. I just love the clear organizers because you can see everything and they're easy to clean. Vitamins need to be stored in a cool dry place. Keeping them in the kitchen cabinet near your coffee mugs will help you remember to take those goodies first thing the AM.
Purge your purse, lighten the load
My chiropractor tells me that so many of her women patients have thrown out their backs and compromised their posture by carrying purses that are heavier than a bag of bricks.
CLEAR IT OUT – Just lighten up already. Trust me, you don't need to carry enough supplies to last a weekend just to run to the market. You just don't.
SET IT UP – Two tricks that will save your back. The purse inside the purse. Bring a tote bag that has all the items you need for the day and leave it in your car or office (out of sight of course). Inside that tote, keep a small purse with your essentials. Arrive at your destination, pull out your tiny bag and pain free neck and shoulders.
Master the sock drawer
Who knows where lost socks go? I have a friend who swears there's a planet inhabited by all her missing socks, pen caps and earring backs. It's either that or monsters in the night come and steal them.
CLEAR IT OUT – If you have a singleton sock whose mate hasn't shown up in three months, it's time to let it go. It's never coming back. And what's the worst that could happen? The errant mate appears under the bed a year later and you'll toss that too. Life as you know it will still exist.
SET IT UP – Make your sock drawer a bento style box – and roll your socks up like pretty sushi, lined up a row. What about those sporty socks? Pro tip: buy all the same white socks, stack 'em up and you'll never miss a mate.
Design your entryway
Garbage in, garbage out. The entryway is probably the most vulnerable spot to gather items that have no business being there.
CLEAR IT OUT – Old newspapers, yesterday's lunch box and jacket's in a pile on the floor need to be put away and hung up. Take that extra second to get rid of the remnants from the day.
SET IT UP – A welcoming space on entry – even a mud room or kitchen back door – can make anyone happy to come home.  Keep a basket by the door for recyclables, and a bench, table or unique piece to stage your items for the next day.  Shoes lined up.  Coats neatly on hooks. The dog's leash. Tomorrow's items ready to walk out the door.
You may feel that much as you'd love to see your 7 messiest spaces spruced up, the argument is that organizing takes time. It's true, tidying up does take an initial time investment. But trust me, it's not as much as you fear. Plus, the time saving benefits of not having to plow through piles can be considerable. From where I sit, the big plus is the instant good mood that comes from knowing, seeing and living that what was once a messy minefield is now a livable area that works for you.
I love to see the solutions people create. Which one of these spaces is your worst trouble spot and how did you solve it?  Post pix too because I love seeing them. Post them here and tag #clutterbye.
For more tips on organizing your life, subscribe to my blog.