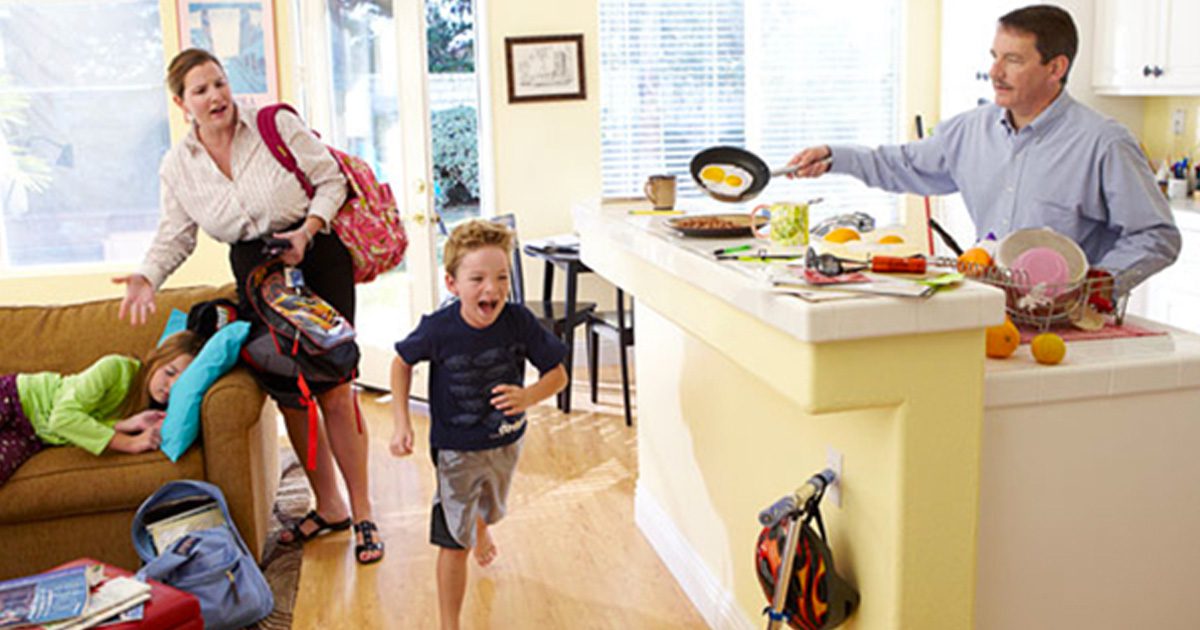 03 Apr

3 Things to Save your Family from Morning Chaos!

Waking up every weekday morning to family chaos and hubbub? Problems in the morning are often rooted in the fact that things should have been done the night before.

Think about whatever you can do in advance and fit that into your 'evening' routine!

1. Planning Is Key
Packing backpacks with homework, supplies, lunch boxes, books, permission slips
Choosing tomorrow's outfit – that includes locating shoes too!
Setting out breakfast dishes, cereal, non-perishable items so they're all ready to go
2. Have a place for everything
Backpacks, jackets, lunch money, car keys – if you know where it is, you'll be able to grab it and go
Post a checklist by the door to avoid frantic, last-minute searches
3. Do as you say
Prepare for yourself too. Remember that you're a key part of the household. Look out for your own needs, too!
If you're fully prepared, you can be available for the inevitable morning surprise…. and tackle it head-on
Set your coffee pot the night before, choose your clothes, look at your schedule, and make sure you have everything you need for work or to do errands.
Want more tips and tricks? Follow along with our blog for more guides to organizing different spaces – and times of day!